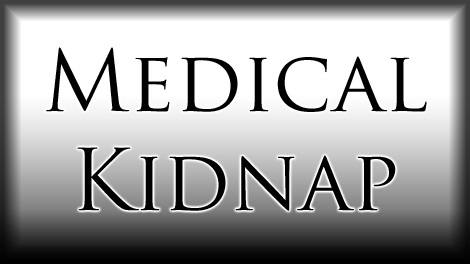 Brian Shilhavy
Health Impact News
Health Impact News has launched a new website to specifically publish stories of families who have had their children removed from their custody by medical professionals using local social service agencies, such as CPS (Child Protection Services).
Health Impact News has learned that these "medical kidnapping" cases are not isolated cases, but a systemic problem throughout the United States. Since publishing stories of medical kidnappings happening in Boston, Chicago, and Phoenix, many other families have contacted us to tell similar stories.
What is the Motivation Behind Medical Kidnapping?
When hearing about a case where a doctor or hospital has ordered CPS to take custody of a child away from the parents, the normal reaction is: "Why? There must be a reason why they did this."
The medical authorities will claim it is for the good of the child, and that the parents are incapable of taking care of the child. But in most of the stories we have covered so far, the parents were actually following doctors' instructions for treatment, and the child was removed simply for wanting to get a second opinion, or take the child to a different hospital or doctor.
In covering these types of stories for more than a year now, we have found some common threads that are reported by parents and attorneys who are advocates for parents' rights.
Foster Care Funding
First, when the social agency takes custody of the child, which is done with no court order but simply by the directives of medical officials, the child enters into the foster care system, which results in access to federal funds. As one parent advocate reported to us:
It is a billion dollar business and more when the judges, lawyers, guardian ad litems, experts, cps case managers, cps administration, hospitals, physicians, foster parents, and court appointed attorneys are included. It is not uncommon for a hospital to bill AHCCCS (Medicaid) a million dollars a year on one child.
In short, the foster care system provides lots of jobs for lots of people.
Drug Research
Secondly, once the state is awarded custody of the child, which is immediately after the child is seized, current laws allow doctors and hospitals to use those children for medical research.
During the Justina Pelletier case at Boston Children's Hospital, a bi-partisan group of lawmakers introduced a bill to stop this medical research on children who are wards of the state. The bill was named "Justina's Law."
MedicalKidnap.com was launched to publish the stories of parents who have had their children taken away by the medical system. We will also be exposing much of the medical kidnapping industry. For more information on the growing problem of medical kidnapping, see: Legal Medical Kidnapping: A Growing Problem in the U.S.
Latest Story: 4 Month Old Texas Baby Seized from Parents in Medical Dispute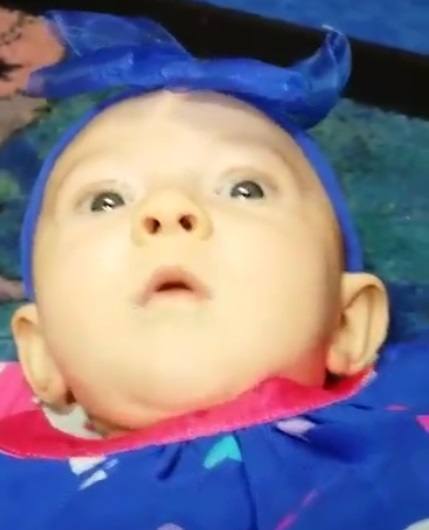 The latest story just published involves a 4 month old baby who was removed from the custody of both parents in Texas for a medical dispute.
The Texas mother of a four-month old baby girl writes, "I just want her back home in my arms and love and kiss on her! To hold her and never let go!" But it has been a month now since little Kathryn Blalock was literally taken out of her mother's arms by CPS and the UMC Children's Hospital in Lubbock, Texas, in what appears to be another medical kidnapping.

Lori Blalock feels as though she is living a nightmare, amidst contradictory information and diagnoses from the doctors. Despite doing everything she could to follow all of the doctors' instructions, her baby was abruptly removed from her custody and is now in medical foster care away from the family who loves her.
Read the full story and comment at MedicalKidnap.com.
 by Dr. Robert Mendelsohn, MD
Free Shipping Available!
by Attorney Jonathan Emord
Free Shipping Available! 
Published on October 22, 2014