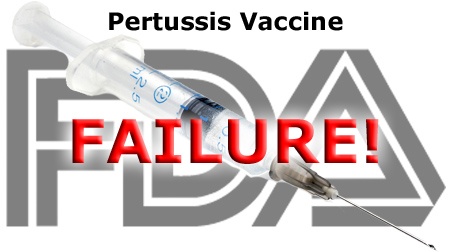 Brian Shilhavy
Health Impact News Editor
Many diseases once thought to have been eliminated by modern medicine are now making a comeback due to the wide-scale failure of vaccines.
Unfortunately, you will not read this news in the national mainstream media in the United States. Heavily funded by the pharmaceutical industry, they continue to promote the false belief that a lack of vaccination is causing new outbreaks of old diseases. The facts do not support this belief, so it is not news. It is called "propaganda". Vaccination rates are higher in the U.S. than any other country in the world.
The clearest example of an old disease making a comeback due to vaccine failure is whooping cough. The pertussis vaccine is a failure. This fact cannot be disputed and pharmaceutical companies are scrambling to develop a new pertussis vaccine to replace the current one that no longer works.
In the meantime, the FDA is not removing the failed vaccine from the vaccine schedule, and as a result those vaccinated for pertussis are coming down with whooping cough and spreading it to others. Yes, even though most mainstream media are reporting the exact opposite, that whooping cough outbreaks are caused by the unvaccinated population, the exact opposite is occurring, and local news media can no longer ignore these events. Some local mainstream media are now starting to report these outbreaks because they present a public health crisis.
One of the most recent cases is being reported by ABC News10 in Sacramento California:
Jessica Chavez said it was just a normal trip to the hospital. Her 18-month-old daughter Adalena had come down with a mild virus, so she took her to Kaiser Permanente in south Sacramento in mid-to-late April.
But, when Adalena got sicker and sicker, Chavez said they went back to Kasier on May 12. Adalena was coughing uncontrollably and sometimes had difficulty breathing.
"I took her there to get better not to get worse," Chavez said.
Test results after that visit showed Adalena had Pertussis, also known as whooping cough.
"It really scared me. I was at work when I found out," Chavez said. "I broke down crying. It terrified me to death."
Then Chavez discovered an employee at the hospital went to work with pertussis in April at the same time Adalena was there.
Kaiser Permanente South Sacramento's Chief of Infectious Disease Dr. John Belko released the following statement:
"Regarding recent media reports about the ongoing pertussis outbreak in Sacramento County, Kaiser Permanente South Sacramento did recently confirm that an employee, who was vaccinated against the disease, tested positive for pertussis. The employee left work as soon as symptoms appeared and was diagnosed.
"As a precaution Kaiser Permanente is contacting members and employees who may have been exposed to the employee as much as three weeks prior to the diagnosis because those infected with pertussis can carry the disease for some time before symptoms appear. Out of an abundance of caution, we are contacting members who may have been exposed between April 22 and May 6. (Source.)
This should be national headline news, but it is not. Hospitals that require their employees to be vaccinated are no longer safe, as the vaccines have failed. This is clearly true with the pertussis vaccine.
More information and news on the pertussis vaccine failure:
Vaccine Epidemic
by Louise Kuo Habakus and Mary Holland J.D.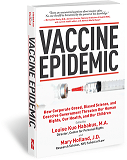 FREE Shipping Available!
Published on May 27, 2014