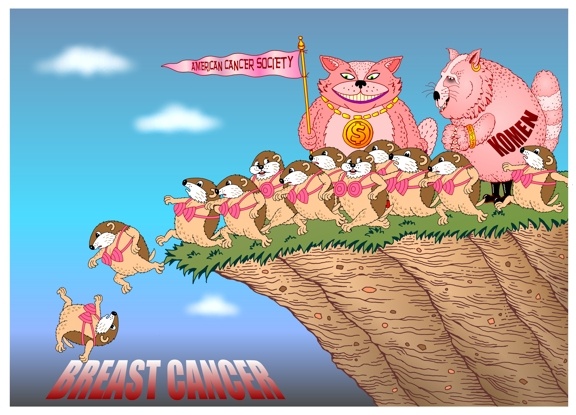 Health Impact News Editor Comments:
The multi-billion dollar cancer industry in the United States is perhaps one of the most corrupt industries in the world. The U.S. pharmaceutical industry simply cannot afford a cure for cancer. It would destroy our economy, since it would put so many people out of work, and eliminate billions of dollars in revenue.
Therefore, you need to turn to alternative media sources to find out the truth about cancer, both for prevention and for cancer cures. Yes, there are many cures for cancer. But none approved by the FDA. Most of them have been driven out of this country and are only found south of the border in Mexico, or in Europe. If you have never watched the documentary "Cancer: The Forbidden Cures," it is well worth your time to watch. You can purchase the DVD at the link below, or find it on the Internet and watch it for free.
Boycott of Komen Foundation and American Cancer Society
By Sydney Ross Singer
KillerCulture.com
Don't Send Them Money, Send Them Your Bra!
Does wearing constrictive bras for long periods of time daily contribute to breast cancer?
It does, according to at least 5 research studies and numerous healthcare providers, including oncologists and MD's. Even some lingerie manufacturers have developed new bra designs hoping to minimize lymphatic constriction and thereby help prevent breast cancer, citing the bra-cancer theory for their patents.
But it doesn't, according to the American Cancer Society and the Susan G. Komen Foundation, fund raising giants of the cancer detection and treatment world, which consider the link absurd and unworthy of serious consideration, and unquestionably assume that research showing a link must have some other explanation besides bras.
Shrugging off the bra-cancer link is killing hundreds of thousands of women and wasting billions of dollars in unnecessary detection and treatment, according to husband and wife medical anthropologists, Sydney Ross Singer and Soma Grismaijer, co-authors of Dressed To Kill: The Link Between Breast Cancer and Bras (Avery/Penguiin Putnam 1995; ISCD Press, 2005).
Singer and Grismaijer are calling for a boycott of these organizations until they stop dismissing the bra-cancer link, and begin educating doctors and women about the cancer hazards of wearing tight bras.
Their research on the bra wearing habits of US women with and without breast cancer showed that bra-free women have about the same incidence of breast cancer as men, and that the tighter and longer a bra is worn the higher the incidence rose, up to 100 times greater for 24/7 bra wearers.
When they first notified cancer organizations about their discovery, they were completely ignored or ridiculed. Now, 20 years later, the American Cancer Society and the Susan G. Komen Foundation still ridicule the information out of hand, and try to explain away the link as a ridiculous "myth".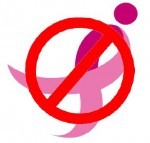 Why are women not hearing about this from the ACS and Komen Foundation? Why are these organizations, so eager to fund raise for a cure, so opposed to preventing this disease by addressing the bra-cancer link? Could it be because lingerie companies donate to their charities? Could it be that preventing this disease by challenging the cultural norm of bra wearing is too taboo for these detection and treatment focused organizations?
According to Singer and Grismaijer, whatever their reason, it is wrong for the bra-cancer link to be dismissed and ignored. Because of this unscientific stonewalling of this information, over the past 20 years 2,000,000 women in the US alone have gotten breast cancer who may have prevented it by simply loosening their bra and wearing it less time each day.
Singer and Grismaijer suggest that whenever the ACS or Komen Foundation ask for a donation, send them your bra, instead! This will give them the message, and help you prevent breast cancer at the same time.
References:
http://ww5.komen.org/BreastCancer/FactorsThatDoNotIncreaseRisk.html
"Scientific evidence does not support a link between wearing an underwire bra (or any type of bra) and an increased risk of breast cancer. There is no biological reason the two would be linked, and any observed relationship is likely due to other factors."
http://www.cancer.org/cancer/breastcancer/detailedguide/breast-cancer-risk-factors
Internet e-mail rumors and at least one book have suggested that bras cause breast cancer by obstructing lymph flow. There is no good scientific or clinical basis for this claim.
http://www.killerculture.com/breast-cancer-is-preventable/
STUDIES THAT SUPPORT THE BRA/CANCER LINK:
1991 Harvard study (CC Hsieh, D Trichopoulos (1991). Breast size, handedness and breast cancer risk. European Journal of Cancer and Clinical Oncology 27(2):131-135.). This study found that, "Premenopausal women who do not wear bras had half the risk of breast cancer compared with bra users…"
1991-93 U.S. Bra and Breast Cancer Study by Singer and Grismaijer, published in Dressed To Kill: The Link Between Breast Cancer and Bras (Avery/Penguin Putnam, 1995; ISCD Press, 2005). Found that bra-free women have about the same incidence of breast cancer as men. 24/7 bra wearing increases incidence over 100 times that of a bra-free woman.
Singer and Grismaijer did a follow-up study in Fiji, published in Get It Off! (ISCD Press, 2000). Found 24 case histories of breast cancer in a culture where half the women are bra-free. The women getting breast cancer were all wearing bras. Given women with the same genetics and diet and living in the same village, the ones getting breast disease were the ones wearing bras for work.
A 2009 Chinese study (Zhang AQ, Xia JH, Wang Q, Li WP, Xu J, Chen ZY, Yang JM (2009). [Risk factors of breast cancer in women in Guangdong and the countermeasures]. In Chinese. Nan Fang Yi Ke Da Xue Xue Bao. 2009 Jul;29(7):1451-3.) found that NOT sleeping in a bra was protective against breast cancer, lowering the risk 60%.
 2011 a study was published, in Spanish, confirming that bras are causing breast disease and cancer.http://www.portalesmedicos.com/publicaciones/articles/3691/1/Patologias-mamarias-generadas-por-el-uso-sostenido-y-seleccion-incorrecta-del-brassier-en-pacientes-que-acuden-a-la-consulta-de-mastologia- It found that underwired and push-up bras are the most harmful, but any bra that leaves red marks or indentations may cause disease.
STUDIES THAT REFUTE THE BRA/CANCER LINK:
none
Read the full article here. Reprinted with Permission.
See Also:
We Lost the War on Cancer – Review of Alternative Cancer Therapies

eBook
Retail : $999
Now : $599
We have lost the war on cancer. At the beginning of the last century, one person in twenty would get cancer. In the 1940s it was one out of every sixteen people. In the 1970s it was one person out of ten. Today one person out of three gets cancer in the course of their life.
The cancer industry is probably the most prosperous business in the United States. In 2014, there will be an estimated 1,665,540 new cancer cases diagnosed and 585,720 cancer deaths in the US. $6 billion of tax-payer funds are cycled through various federal agencies for cancer research, such as the National Cancer Institute (NCI). The NCI states that the medical costs of cancer care are $125 billion, with a projected 39 percent increase to $173 billion by 2020.
The simple fact is that the cancer industry employs too many people and produces too much income to allow a cure to be found. All of the current research on cancer drugs is based on the premise that the cancer market will grow, not shrink.
John Thomas explains to us why the current cancer industry prospers while treating cancer, but cannot afford to cure it in Part I. In Part II, he surveys the various alternative cancer therapies that have been proven effective, but that are not approved by the FDA.
Read We Lost the War on Cancer – Review of Alternative Cancer Therapies on your mobile device!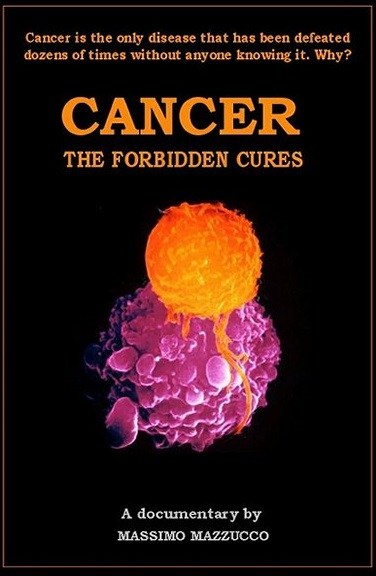 Purchase the DVD – Free Shipping Available! Click image to view the trailer.
Published on May 29, 2014