Health Impact News Editor Comments
Local Fox News affiliate Fox4kc in Kansas City has reported that 17-year-old Isaiah Rider has returned home to Kansas City, even though the State of Illinois still retains his custody rights.
Isaiah was released from Luries Children's Hospital in Chicago where he was being held against his will, and the will of his family. He is reportedly staying with grandparents while his mother fights back against "medical abuse" charges for disagreeing with the hospital's treatment and wanting to transfer him to a different hospital. Isaiah lost 5 months of his life to confinement in a hospital, and is now anxious to get back to school and resume his life.
Fox 4 KC interviewed Isaiah and his mother:
Isaiah's mother Michelle believes they held her son to conduct medical experimentation on his rare disease, neurofibromatosis.
Michelle will return to Chicago Friday to face trial. But in the meantime, at least Isaiah is back home in Kansas City, staying with his grandparents.
Previous stories on Isaiah Rider.
See Also: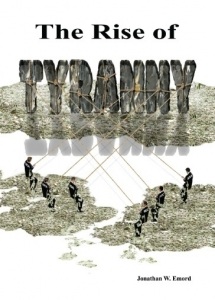 by Attorney Jonathan Emord Free Shipping Available! 
Published on September 16, 2014