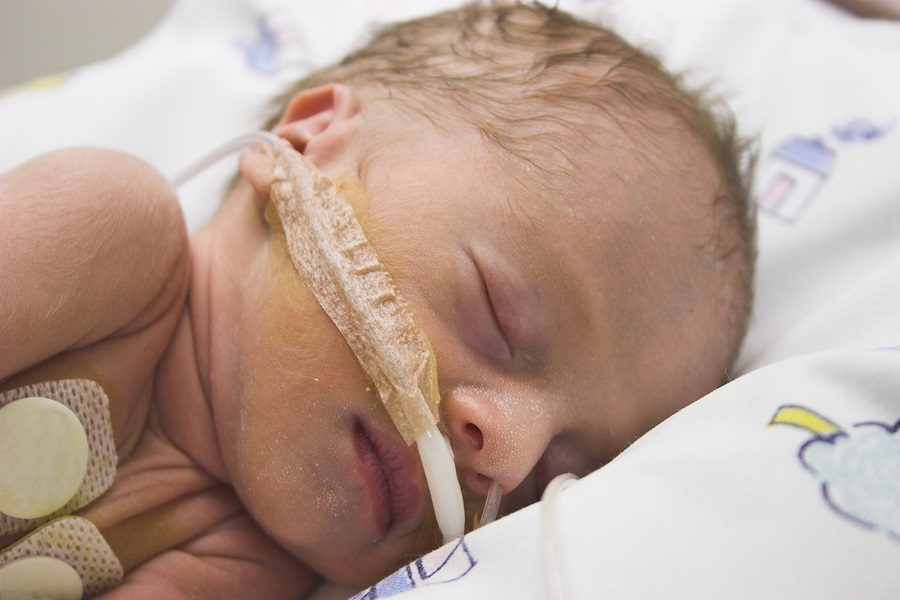 by Vera Sharav
Alliance for Human Research Protection
 Is it progress when US government sponsored medical research moves from deliberately infecting Guatemalan men with syphylis to designing experiments that kill premature babies?
Ten years ago, the Office of Human Research Protection (OHRP) found that two federally sponsored lung experiments conducted by the ARDS Network at 12 major academic centers , had violated medical ethics standards by exposing non-consenting critically ill patients to increased risk of death, and had failed to comply with legal informed consent requirements.
Today we learn that the National Institute of Health (NIH) sponsored the so-called SUPPORT experiment conducted on 1,316 extremely premature babies at 23 prominent academic medical research centers. These include: Stanford University, Yale University, Brown University, Duke University, Wake Forest, and University of Alabama at Birmingham (a complete list is at the end).
Two of the medical centers–Duke and Wake Forest–were also involved in the ARDS experiments.
SUPPORT was designed to find out whether premature babies whose fragile lungs required oxygen, were more likely to die or become blind, if their oxygen levels were targeted to either a low or high range. 
The subjects in both the ARDS abd SUPPORT experiments required individualized titration of oxygen levels based on the individual patient's clinical condition, and requiried continuing monitoring and oxygen level adjustment–as is current best practice. In both cases, the treatment provided to critically ill patients in these experiments did not meet that standard of care.
Critical care physicians have long known that giving high levels of oxygen to premature infants can lead to retinal damage, blindness and lung injury; giving too little oxygen can cause brain damage and death. 
The SUPPORT study design increased risks of either death or retinal damage leading to blindness, depending on which oxygen level group a baby was randomized to.
At the 23 participating medical centers, premature infants who were not subjects in the experiment were maintained at oxygen levels within a range of 85% to 95% based on a baby's individual medical condition and needs.
Babies enrolled in the experiment were taken off the individualized level of oxygen they had received and were randomly assigned to either of the two oxygen ranges– a low range of oxygen (85-89% saturation) or a high range (91-95% saturation).  OHRP's letter of determination (March 7, 2013) states:
"The SUPPORT study was designed as an interventional study. It specifically enrolled very premature infants and randomized them to one of two levels of oxygen. For many of those infants, the level of oxygen they received was different from what they would have received had they not participated in the study.

A major purpose for doing this was to increase the likelihood that there would be a measurable difference in the outcomes of the two groups. The primary outcome of interest for the researchers was whether the infants would develop severe eye disease or would die before being discharged from the hospital."

This experiment qualifies as a medical atrocity of the worst kind–yes, it does compare with the Nazi era experiments.
The physicians who conducted the experiment failed to comply with Federal informed consent requirements:
They failed to disclose the purpose of the experiment to the parents; failed to disclose the risks for the infants of being randomized to either of the two treatment arms that were used in the experiment; and failed to inform parents about the available alternative individualized treatment. They feared they would not gain parental permission for the infants' enrollment in the experiment. 
Neither the premature infant SUPPORT experiment, nor the ARDS Network experiments met that ethical / legal standard because neither had current practice controls and it is unknown if the therapies they tested had both worsened outcome and if adopted in perpetuity would worsen outcome.
The statistically significant (p-vaue) finding for harm in this neonatal study only tells the authors they hurt babies more in one arm than the other. But the authors have no idea if they hurt babies in both arms compared to what is usually done in practice.
Pediatric specialists in intensive care units use the level of oxygen titrated so that it will still be high enough to keep the child alive and low enough hopefully to prevent blindness for that baby–that requires careful attention to the individual child's condition. In each child different factors based on their unique medical co-morbidities  go into making that decision.
The physicians who conducted the experiment failed to minimize the risks because without controls they had no way to monitor the babies' safety. 
They failed to comply with Federal informed consent requirements because they knew that if they honestly explained to parents what would be done in the trial:
—that babies would be given a fixed experimental treatment independent of the individual baby's needs;
—that these fragile premature babies would be at greater risk of more blindness in one arm, and more deaths in the other;  
Realizing that no parent would agree to put their baby in such an experiment, they lied to the parents.
This was a physiology experiment usually designed for animals. Nothing was leaned: only what was already known–that low oxygen kills and high oxygen makes infants blind.  
OHRP received a complaint about the SUPPORT experiment about two years ago; the agency's response was a letter of determination to the University of Alabama at Birmingham on March 7, with copies to the other 22 research centers.  But OHRP did not take any action, nor did OHRP demand that the the universities and hospitals involved take any meaningful actions to prevent  repeated gross ethical / legal violations.
Furthermore, as Public Citizen informed HHS Secretary Sebelius in a  letter (April 10, 2013 ):
"Consistent with what had been known for decades, the SUPPORT study results demonstrated a statistically significant greater number of cases of serious retinal damage in the high – oxygen group compared with the low – oxygen group. In addition, as suspected for many years, the study revealed a statistically significant higher death rate in the low – oxygen group compared  with  those in the high – oxygen group."
Action is needed now.
1. Go to www.citizen.org/sebelius-petition-informed-consent and sign the petition.
2. Spread the word, tell family and friends or post a link to the petition via Facebook and Twitter.
The New York Times quotes Dr. Richard Marchase, V-P for Research & Economic Dev. At the University of Alabama at Birmingham (the lead center for the SUPPORT experiment) who stated:
"that a similar group of infants born around the same time who did not participate in the study actually died at higher rates than those in the low-oxygen group. Those infants were not a control group in the study, but were roughly similar in number and in age to those in the study group; they had a 24 percent mortality rate, compared with a 20 percent mortality rate for the infants in the low-oxygen group."
But his statement is false and meant to mislead reporters and the public.  In fact, his assertion is belied by the SUPPORT researchers' own published report in the journal, PEDIATRICS ( March 2012).  The authors compared key clinical factors for the 1,316 babies enrolled in the study and 3,054 premature babies not enrolled in the study, but eligible. They presented baseline data in 3 tables showing that the non-enrolled group of babies were sicker and at greater risk of death at birth—requiring significantly more life-saving interventions in the delivery room—than  those in the SUPPORT study. So it was reasonable to expect that less of the infants who were sicker at birth would survive.
Public Citizen urged HHS Secretary, Kathleen Sebelius, to issue a formal apology to the parents of all infants in the study and to inform them about the true purpose, nature and risks of the study. That is not only a reasonable request, it is something Secretary Sebelius had done in October, 2010. Secretary Sebelius and (then) Secretary of State, Hillary Clinton, offered extensive apologies to the President of Guatemala for an unethical experiment  conducted from 1946-1948, in which US doctors infected Guatemalan citizens with sexually transmitted disease. In their joint statement, Secretary Clinton and Secretary Sebelius stated:
 "Although these events occurred more than 64 years ago, we are outraged that such reprehensible research could have occurred under the guise of public health. We deeply regret that it happened, and we apologize to all the individuals who were affected by such abhorrent research practices."
Don't the parents whose premature babies were killed or blinded in the SUPPORT experiment deserve at the least a letter of apology?
Public Citizen asked the Secretary to take the following actions:
Direct OHRP to require each participating institution to submit corrective action for avoiding such serious deficiencies in the consent process for future research.  Launch an independent investigation into how the HHS system for review and oversight of clinical trials failed so miserably. This should include an assessment of all entities within NIH or other HHS agencies that played a role in the review, approval and funding of the study.  Determine what system-wide actions are necessary to prevent similar future failures. Identify and suspend any similarly unethical ongoing research involving premature infants that is funded by NIH or any other HHS agency.
We at the Alliance for Human Research Protection join Public Citizen in urging the Secretary to take the actions outlined.
Sign the petition: www.citizen.org/sebelius-petition-informed-consent
The 23 research centers that conducted the SUPPORT experiment on premature babies are:
– Brown University
– Case Western Reserve University
– Duke University
– Emory University School of Medicine
– Indiana University School of Medicine
– Sharp Mary Birch Hospital for Women and Newborns
– Stanford University School of Medicine
– Tufts Medical Center
– University of Alabama at Birmingham
– University of California, San Diego
– University of Cincinnati
– University of Iowa
– University of Miami Miller School of Medicine
– University of New Mexico Health Sciences Center
– University of Rochester School of Medicine and Dentistry
– University of Tennessee
– University of Texas Health Science Center, Houston
– University of Texas Southwestern Medical Center
– University of Utah School of Medicine
– Wake Forest University School of Medicine
– Wayne State University
– Women and Infants Hospital of Rhode Island
– Yale University School of Medicine
 Read the Full Article Here: http://www.ahrp.org/cms/content/view/915/9/
FOLLOW UP REPORT: 4,500 Premature Babies Sought as Guinea Pigs in NIH Experiments
Baby designed by God
by Dr. Amanda Hess & Dr. Jeremy Hess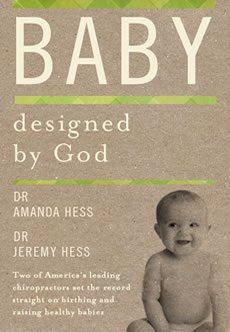 FREE Shipping Available!
Published on April 12, 2013