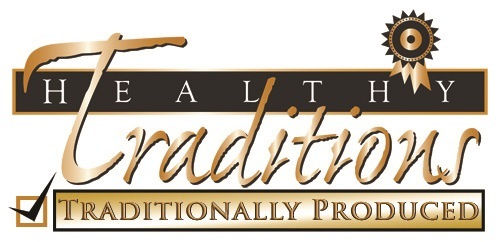 Health Impact News
The Healthy Buyer's Club, an online delivery service of Tropical Traditions, is offering free ground shipping on most of their products to all of its members through Monday, October 14th. This first-ever promotion was announced Friday. While the Free Shipping coupon promotion does not include the company's frozen grass-fed meats product line, it does include all of their bulk items such as pails of coconut oil, cases of organic food, and virgin coconut oil skin care products.
The Healthy Buyer's Club was developed by Tropical Traditions in 2006 to fill a need in the market for those wanting to purchase healthy products produced by traditional methods that are seldom found on the shelves of grocery stores, or even most health food stores, but lived too far from rural areas where such food is produced and where they could purchase directly from the farms. From the Healthy Buyer's Club website:
What is the Healthy Buyer's Club?
The Healthy Buyer's Club is a premiere online delivery service with access to high quality foods and health products traditionally not found in stores. You can enjoy some of the finest food and healthiest products available anywhere in America delivered directly to your home!
No boxes: you choose what you want, and how much!
No schedule: order at your convenience – no automatic shipments!
Safe shopping from your home: all of our products are committed to being GMO free, organic or higher standards, and non-toxic. (See below for details.)
Direct from the farm: we have a growing number of products you can purchase directly from small-scale farmers, including our pastured soy-free eggs!
What can you order from the Healthy Buyer's Club and have delivered to your home?
The Healthy Buyer's Club website provides online retail purchasing for all Tropical Traditions, Grass-Fed Traditions, and Household Traditions products. A paid membership is NOT required to purchase these retail products.
A paid membership in the Healthy Buyer's Club provides one with access to bulk discount prices on the Tropical Traditions, Grass-Fed Traditions, and Household Traditions line of retail products, as well as other organic and natural products available only in bulk sizes. Tropical Traditions was the first company to bring Organic Virgin Coconut Oil to the U.S. market from the Philippines, and now offers a full line of quality organic products. Grass-Fed Traditions offers 100% grass-fed meat and dairy products, as well as pastured poultry products from small-scale family farmers. We also source wild-caught Alaskan fish directly from fishermen in Alaska. Household Traditions offers nontoxic household products and health appliances. All of our products are committed to being GMO free, and meet or exceed USDA organic standards.
Gather together your friends and neighbors, purchase a membership, and start your own local co-op now!
Read the full description of the Health Buyer's Club here: http://www.healthybuyersclub.com/index.cfm?phrase=about-us
Setting the Standard
CEO Brian Shilhavy recently announced that the Healthy Buyer's Club of Tropical Traditions was developing their own labeling seals that will clearly define the standards of their products offered. Current certificates and seals printed on labels can be very misleading to the consumer, as the USDA Organic Program continues to be dominated by large corporations seeking to water down the organic standards to allow more commodity food to capitalize on the fast-growing organic food market.
Likewise, in the absence of any standards for GMO labeling, private organizations have come up with non-GMO verified and certification seals that lead one to believe that the products are completely free of GMO contamination. Foods labeled as non-GMO have become a multi-billion dollar industry in response to consumer demand. However, non-GMO labeling programs admit that products labeled as non-GMO could contain up to nearly 1% GMO contamination and still receive their seal of approval, which companies have to purchase. Companies also purchase this seal to put on products that currently have no GM equivalent in the environment.
Therefore, Tropical Traditions is in the process of clearly defining their own standards, which far exceeds industry standards today for "organic" or "non-GMO." For products that have GM equivalents, the company has developed a standard of "GMO-Tested."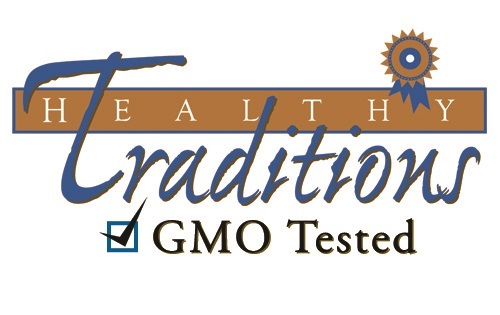 This seal will be part of the company's overall "Traditionally Produced" certification program, and will verify that the product was laboratory tested for the presence of GMO DNA and returned a negative result, showing zero percent presence of GMOs.
Shilhavy recently wrote an editorial piece for Health Impact News entitled YOU the Taxpayer are Funding the Agri Business Takeover of our Food Supply to highlight the role tax subsidies and American consumer choice has had in leading to the current situation in the U.S. where less than 1% of the population is producing the food the other 99%+ are consuming. His goal is to see more small-scale producers who can market directly to the consumer and bypass the government funded food monopolies to offer consumers healthier choices. But consumers need to be educated on where their food is coming from, who is producing it, and how they are producing it, before there can be real changes in the current government-subsidized commodity food monopolies.
To learn more about the Healthy Buyer's Club and their current Free Shipping promotion, visit their website: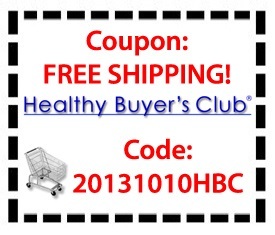 Published on October 13, 2013