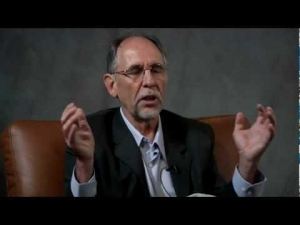 Farmer Dan Brown was recently put out of business for selling raw milk from his farm. A new proposed state law in Maine would support local ordinances of direct farm to consumer sales, including raw milk.
By Mario Moretto
Bangor Daily News
Excerpts:
Small-farm advocates in Augusta on Tuesday (May 7, 2013) celebrated a key political victory after a legislative committee gave the green light to several bills that would relax state oversight and open local markets to unlicensed farmers and raw milk producers.
Bob St. Peter, a Sedgwick farmer and board member of the nonprofit Food For Maine's Future, hailed "the magnitude of the shift that just happened here."
The Joint Standing Committee on Agriculture, Forestry and Conservation voted that two key bills — LD 1282 and LD 1287 — ought to pass when they are taken up by the full Legislature.
The votes were seen by small farmers as vindication for what they've been arguing for years: that the state facility requirements for licensing and inspection are cost-prohibitive for the smallest homestead operations and that laws must be made "scale-appropriate," with different rules for small farms selling to their neighbors and large farms selling to the retail and interstate market.
Rep. Craig Hickman, D-Winthrop, a proponent of the relaxed regulations, summarized the argument by explaining operations at his own farm: Like most unlicensed raw milk producers, he said, he has running hot water, access to sterilization techniques and home-test kits to ensure the milk is free of harmful pathogens.
But he doesn't have, and can't afford, the standalone facility with concrete floors, triple-basin sinks and stainless steel equipment required by state law.
"For me, having a separate room and facility, on my farm, has not been necessary for a clean product," he said.
Read the Full Story Here: http://bangordailynews.com/2013/05/08/news/augusta/raw-milk-poultry-and-produce-bills-easing-small-farm-oversight-clear-big-legislative-hurdle/
Bangor Daily News also ran an editorial on this topic:
A fair deal for raw milk
Mainers have been buying food, including raw milk, directly from local farmers for generations. It's a practice worth preserving.
Direct farmer-to-buyer sales are part of the state's heritage, but conflicts between Department of Agriculture officials entrusted with protecting the safety of Maine's food supply and local "food sovereignty" advocates have shifted the focus of those transactions from the barn to a courtroom. In a civil suit decided against Blue Hill farmer Dan Brown last month, Hancock Superior Court Justice Ann Murray ruled that state licensing requirements supersede Blue Hill's Local Food and Community Self Governance Ordinance, one of nine municipal food sovereignty ordinances in Maine.
Brown now faces civil penalties for selling milk without a license, selling raw milk without marketing it as such, and operating a food establishment without a license. He says the ruling "shuts me down completely."
It's well established that state laws take precedence over local rules. But they also should change to reflect evolving circumstances. In this case, that means balancing the financial realities of "homestead" farmers who sell raw milk to customers who want it with ensuring that "scale-appropriate" safety precautions are in place.
Farmers with three cows shouldn't have to pay to install concrete floors and stainless steel sinks if they can use hot water, sterilization tools and test-kits for pathogens to ensure that the milk they sell is safe.
It makes sense to seek a compromise that would make it possible for niche farmers like Brown to stay in business by selling raw milk in ways that don't undermine public health. A bill recommended for passage after a split vote Tuesday by the Legislature's Agriculture, Conservation and Forestry Committee offers potential to strike that balance.
Read the Full Editorial Here: http://bangordailynews.com/2013/05/12/opinion/a-fair-deal-for-raw-milk/
The Raw Milk Revolution
Behind America's Emerging Battle Over Food Rights
by David E. Gumpert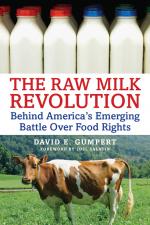 FREE Shipping Available!
Published on May 12, 2013