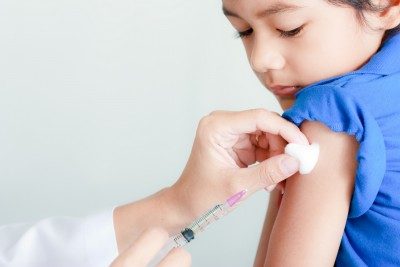 Health Impact News Editor Comments:
As measles outbreaks continue to make big news around the world, the very small percentage of those children who are not vaccinated for measles usually get the blame for the outbreaks. This is illogical, since those vaccinated for the disease are supposed to be protected – this is how vaccines are marketed. What seldom is reported in these outbreaks, and as is seen in the recent outbreak in Pakistan, is that the majority of those being infected with measles are the ones vaccinated for it.
The science explaining this has been readily available for many years now. Viruses adapt and become resistant to the antibodies contained in vaccines, and in the process the body's own immune system is not allowed to develop natural immunity (See: Well-managed Natural Infectious Diseases are Beneficial for Children). What happens then, is that new strains of the disease that have developed resistance to the vaccines, become more virulent then previous versions of the disease, and outbreaks that had already been on the decline in the population prior to the introduction of the vaccine, begin to increase again. The pharmaceutical companies take advantage of the new outbreaks to develop new vaccines to market, while incorrectly blaming the unvaccinated for the new outbreaks. (See: Outbreaks of Measles in Vaccinated Children Intensifying)
Measles outbreak: City hospitals continue to receive new cases
By Sehrish Wasif
tribune.com.pk
Excerpts:
According to reports, the outpatient departments (OPDs) of Pakistan Institute of Medical Sciences (Pims) and Polyclinic receive 20 to 25 measles cases every day. Sources at the Children Hospital at Pims said that the OPD receives over 120 plus cases every month.
"There has been an outbreak of measles in the twin cities since December 2012, but the health authorities are still declining to accept it," said Dr Tabish Hazir, head of the paediatrics department at the Children Hospital.
"It is a bitter fact that despite mass anti-measles vaccinations and all-out efforts to contain the disease, cases continue to surface," he said.
While talking about the causes of the measles outbreak, he said that there was an urgent need to study the epidemiology of the disease, as more than 50 per cent of the children brought to the hospital were those who had already been vaccinated against measles.
Read the Full Story Here: http://tribune.com.pk/story/541062/measles-outbreak-city-hospitals-continue-to-receive-new-cases/
Vaccine Epidemic
by Louise Kuo Habakus and Mary Holland J.D.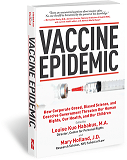 FREE Shipping Available!
Published on April 30, 2013