by Sarah Shilhavy
Free Coconut Recipes
How To Use Coconut Flour
Coconut flour is the fiber from the coconut meat after almost all the oil has been extracted to make coconut oil. It's gluten free, making it a suitable wheat flour substitute for those with gluten and wheat allergies. It also high in protein and fiber, containing more fiber then gluten based grains. The coconut flour straight up has a strong coconut flavor and mildly pleasant sweet taste. During baking and cooking however, the coconut flavor will often times be very subtle or take on whatever flavor it is being cooked with.
For baking or cooking, you can substitute anywhere from 10 – 30% of regular flour for coconut flour to add extra fiber. Some recipes however, can be made with 100% coconut flour and be totally gluten free (and foolproof, no one would ever know!). The easiest ones to do this with are muffins, bars, pancakes, cakes and quick breads.
Since coconut flour has no gluten, plenty of eggs must be used to make up for it. This is also a very dry flour, and a 1:1 substitute ratio for other flours like wheat isn't a good idea. When creating or converting recipes, keep in mind:
1 cup coconut flour – 3-5 eggs
1 cup wheat flour – 1/2 cup coconut flour
1 cup milk/water/other base liquid – use approximately 2 cups with coconut flour
For recipes that use liquids, you'll probably end up at least doubling the amount originally called for. To be safe though, start out with the original amount called for and add more as needed. For flour ratios, start out with about half the amount of coconut flour for regular flour, making sure to use the proper amount of eggs and liquid for saturation. Don't be afraid to mix your batters very well. Since there is no gluten there is no danger of the final product becoming too hard as a result of over mixing.
Besides eggs, other things to help with binding include sticky sweeteners like honey and maple syrup, flax and guar or xanthan gum. 1 tablespoon of ground flax seeds soaked in 3 tablespoons of water can also replace 1 egg and just a little bit of the gums can add an extra binding element that mimics gluten, adding a stronger "bite texture" to baked goods.
A lot of recipes containing wheat flour can be converted to 100% coconut flour, but this will take time and patience. Coconut flour behaves differently from recipe to recipe, so a lot of tweaking and adjusting will have to be done. All my coconut flour recipes have been made with Tropical Traditions organic coconut flour; therefore I cannot assure you that they will work with different coconut flours, which might be higher in fiber and lower in protein content.
Ways to use coconut flour are endless. You can use them to make a roux for gravy, add a tablespoon or so to smoothies and drinks for extra fiber, sprinkle on different dishes for a garnish and coconut taste…use your imagination! Be creative!
Kitchen-Tested Coconut Flour Recipes
This is just a small sample of coconut recipes have been kitchen tested and are proven to work. For a full list of coconut flour recipes, please visit Free Coconut Recipes.
Every kitchen needs a basic gluten free muffin recipe. This recipe for Gluten Free Coconut Flour Banana Muffins yields the perfect light and fluffy muffin.
A classic drop biscuit recipe, except this time they are gluten free. Delicious plain, or spice them up with a variety of seasonings!
Pie crusts can sometimes be tricky, especially when using gluten-free flour. This coconut flour pie crust recipe is proven to work. Perfect for whatever favorite pie filling you love!
 This gluten-free cheese garlic coconut quick bread recipe is sure to become a favorite in your household. Goes perfectly with your Italian dinner!
Virgin Coconut Oil:
How it has changed people's lives and how it can change yours!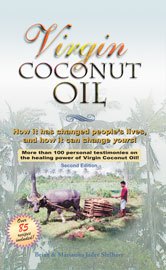 Includes 85 recipes – Free shipping available!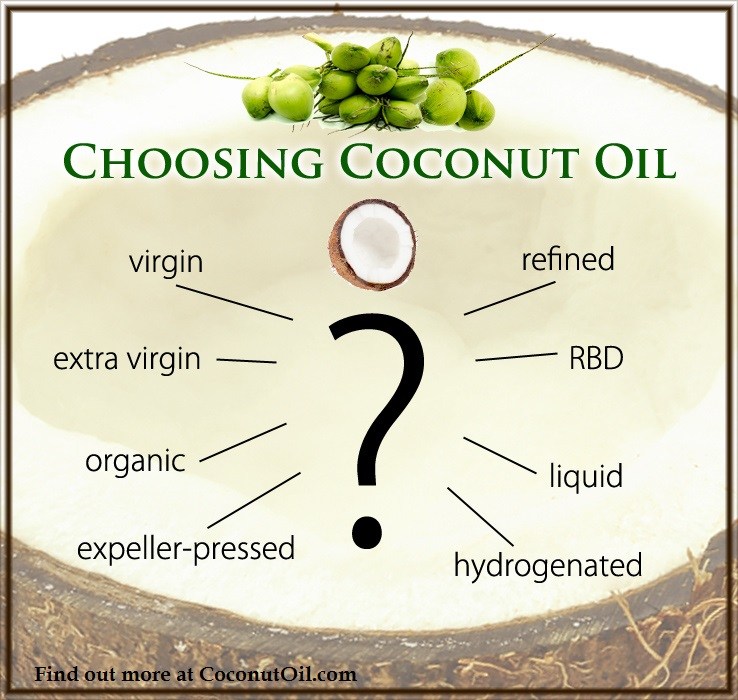 Published on February 5, 2013