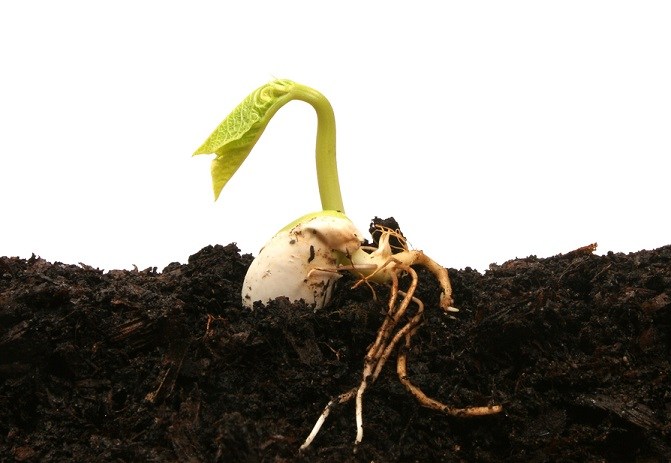 Excerpts:
Last November, the U.S. Department of Justice quietly closed a three-year antitrust investigation into Monsanto, the biotech giant whose genetic traits are embedded in over 90 percent of America's soybean crop and more than 80 percent of corn. Despite a splash of press coverage when the investigation was initially announced, its termination went mostly unreported. The DOJ released no written public statement. Only a brief press release from Monsanto conveyed the news.
The lack of attention belies the significance of the decision, both for food consumers around the world and for U.S. businesses. Experts who have examined Monsanto's conduct say the Justice Department's decision not to act all but officially establishes the firm's sovereignty over the U.S. seed industry. Many of them also say the decision ratifies aggressive practices Monsanto used to entrench its dominance and deter competition. This includes highly restrictive contractual agreements that excluded rivals, alongside a multibillion-dollar spree to buy up seed companies.
It's useful to remember that, until recently, Monsanto was not in the seed business. Originally a chemical company that produced plastics and pesticides, it turned to biotech in the 1980s by developing genetic traits and licensing them to companies, big and small, that conducted the actual breeding of seeds and handled sales to farmers. In the mid-1990s, Monsanto adopted a new strategy and began acquiring many of the independent seed businesses that had been the prime customers for its traits. Over the next decade Monsanto spent more than $12 billion to buy at least 30 such businesses.
When contacted, a spokeswoman for the DOJ acknowledged only that the antitrust division had shut its investigation into "possible anticompetitive activity" in the seed industry, due to "marketplace developments that occurred during the pendency of the investigation." The spokeswoman would not detail these developments. "We believe it would not be appropriate to comment further," she said. The state attorneys general who initiated the probe five years ago also closed their inquiry and have chosen not to comment.
Academics and private attorneys who consulted with the government during its investigation concede that an antitrust lawsuit against a company as strategic and politically connected as Monsanto would not have been a guaranteed win. Few firms have as methodically mastered the revolving door between Washington and industry as Monsanto – whose former employees and lobbyists frequently enjoy top posts at agencies like the Food and Drug Administration and on legislative committees – or groomed as deep ties with both Republican and Democrat administrations. The company spent close to $6 million on lobbying in 2012, more than any other agribusiness organization, and three times the sum dished out by the second-highest paying firm, Archer Daniels Midland.
Some experts also say the Justice Department was unduly cautious and ultimately outmaneuvered by the company. John Hinderaker, a lawyer who litigated against Monsanto 10 years ago in a private antitrust case, says that the company, by contrast, has been especially daring.  "Most companies would draw the line at certain practices, but Monsanto had a different attitude towards risk," he said. "They'd look at a legal gray area and decide to test it. They were aggressive and strategic."
Carstensen, a former DOJ attorney, believes antitrust officials may have been reluctant to wage a close fight given Monsanto's political connections. "There was a good case to be made, but at the end of the day nobody was prepared to bite the bullet and move forward," he said.
Read the Full Story and Comment Here:  http://www.salon.com/2013/03/15/how_did_monsanto_outfox_the_obama_administration/
Published on March 25, 2013