Health Impact News Editor Comments:
Sadly, just like many things in American culture that get exported around the world, so too has the belief that vaccines can eradicate polio been spread to other countries. We even have wealthy Americans like Bill Gates funding many of these initiatives in poor countries in Africa, while many go hungry and have no clean water to drink.
by Enyioha Opara, Minna
punchng.com
BARELY one week after Niger State Government threatened to jail anybody who refused to allow polio vaccine to be administered on his or her child, 120 persons have been arrested for contravening the directive.
The Director of the State Primary Health Care Development Agency, Dr. Shehu Yabagi, who disclosed this to newsmen in Minna on Tuesday, said among the arrested persons were those who had consistently opposed the polio vaccine immunisation exercise in the state.
He pointed out that the persons were arrested at various locations in the state by the police as the agency sought to enforce the law that forbids rejection of the polio vaccine.
Yabagi said some of the suspects had already been arraigned before various courts in the state, while some of  them had been convicted.
"Some have even paid fine for their action," he said.
He said the agency would continue to work hard to ensure that polio was eradicated in the state and by extension, the whole country through advocacy and enforcement of the various laws enacted by the state government.
Yabagi said the state government had also sent another bill to the state assembly to make it a criminal offence for any cleric that preached against the acceptance of the polio vaccines  in the state.
Any preacher who violates the law, Yabagi said, would be jailed or pay huge fine.
The director said traditional rulers and religious leaders had been mobilised to educate their subjects and members on the advantages of the vaccine.
Read the Full Story here: http://www.punchng.com/news/120-arrested-for-refusing-polio-vaccine-in-niger/
See Also:
Did Vaccines Really Eradicate Polio?
The REAL History Behind the Polio Vaccine.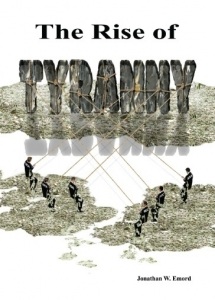 by Attorney Jonathan Emord
Free Shipping Available! 
Published on September 26, 2013