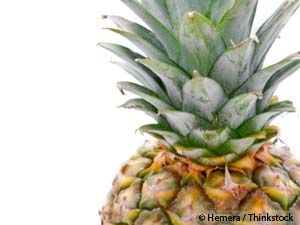 by Dr. Mercola
One of the reasons why conventional cancer treatment is such a dismal failure in the United States is because it relies on chemotherapy.
Chemotherapy drugs are, by their very nature, extremely toxic and typically work against your body's natural ability to fight cancer, e.g. destroying host immunity instead of supporting it.
One of the biggest drawbacks to chemotherapy is the fact that it destroys healthy cells throughout your body right along with cancer cells, a "side effect" that often leads to accelerated death, not healing.
Another devastating side effect of chemotherapy is the way it actually supports the more chemo resistant and malignant cell subpopulations within tumors (e.g. cancer stem cells), both killing the more benign cells and/or senescent cells within the tumor that keep it slow-growing, or even harmless.
As a result, this unleashes a more aggressive, treatment-resistant type of cancer to wreak havoc on the body.
A handful of natural compounds have been discovered, however, which exhibit an effect called "selective cytotoxicity." This means they are able to kill cancer cells while leaving healthy cells and tissue unharmed.
This type of cancer treatment is intelligent, targeted and will not result in the death of the patient from "collateral damage" in what is increasingly a failed war not against the cancer being treated, but the patient's own irreversibly devastated body.
Bromelain in Pineapples Kills Cancer Cells Without Harming You
One such compound is bromelain, an enzyme that can be extracted from pineapple stems. Research published in the journal Planta Medica found that bromelain was superior to the chemotherapy drug 5-fluorauracil in treating cancer in an animal study.i Researchers stated:
"This antitumoral effect [of bromelain] was superior to that of 5-FU [5-fluorouracil], whose survival index was approximately 263 %, relative to the untreated control."
What makes this impact particularly impressive is that the bromelain worked without causing additional harm to the animals. The chemo drug 5-fluorauracil, on the other hand, has a relatively unsuccessful and dangerous track record despite being used for nearly 40 years.
As written by GreenMedInfo:
"As a highly toxic, fluoride-bound form of the nucleic acid uracil, a normal component of RNA, the drug is supposed to work by tricking more rapidly dividing cells — which include both cancer and healthy intestinal, hair follicle, and immune cells — into taking it up, thereby inhibiting (read: poisoning) RNA replication enzymes and RNA synthesis.…

When a person dies following conventional cancer treatment it is all too easy to "blame the victim" and simply write that patient's cancer off as "chemo-resistant," or "exceptionally aggressive," when in fact the non-selective nature of the chemotoxic agent is what ultimately lead to their death."
Selective cytotoxicity is indeed a property that is only found among natural compounds; no chemotherapy drug yet developed is capable of this effect. Aside from bromelain, other examples of natural compounds that have been found to kill cancer cells without harming healthy cells include:
Vitamin C — Dr. Ronald Hunninghake carried out a 15-year research project called RECNAC (cancer spelled backwards). His groundbreaking research in cell cultures showed that vitamin C was selectively cytotoxic against cancer cells.
Eggplant extract: Solasodine rhamnosyl glycosides (BEC), which is a fancy name for extracts from plants of the Solanaceae family, such as eggplant, tomato, potato, Bell peppers, and tobacco, also impact only cancerous cells leaving normal cells alone. Eggplant extract cream appears to be particularly useful in treating skin cancer. Dr. Bill E. Cham, a leading researcher in this area, explains:
"The mode of action of SRGs [glycoalkaloids solasodine rhamnosy glycosides (BEC)] is unlike any current antineoplastic [anti-tumor] agent. Specific receptors for the SRGs present only on cancer cells but not normal cells are the first step of events that lead to apoptosis in cancer cells only, and this may explain why during treatment the cancer cells were being eliminated and normal cells were replacing the killed cancer cells with no scar tissue being formed."
Turmeric (Curcumin Extract): Of all the natural cancer fighters out there, this spice has been the most intensely researched for exhibiting selective cytotoxicity.ii Remarkably, in a 2011 study published in the Journal of Nutritional Biochemistry, rats administered curcumin, the primary polyphenol in turmeric, saw a decrease in experimentally-induced brain tumors in 9 out of 11 treated, while noting that the curcumin did not affect the viability of brain cells "suggesting that curcumin selectively targets the transformed [cancerous] cells."
How Enzymes Might Help Treat Cancer
Bromelainis a proteolyticenzyme (an enzymethat digests proteins). In the Planta Medica study, it was injected directly into the abdominal cavity. Getting enzymes from your digestive tract into your bloodstream isn't as easy as it would seem, as enzymes are very susceptible to denaturing and must be helped to survive the highly acidic environment in your stomach. They are often given an "enteric coating" to help them survive the journey through your digestive tract.And then, there is the matter of absorption. For nearly 100 years, medical dogma insisted that enzymes taken orally were too large to pass through the digestive tract wall.
However, there is now a good deal of research that they can indeed pass through your intestine intactiii and into your bloodstream and lymphatic system, where they can deliver their services to the rest of your body… one of the mysteries of medical science.
Now that we know this is possible, systemic oral enzymes have been used to treat problems ranging from sports injuries to arthritis to heart disease and cancer, particularly in European countries. But most of the research has been published in non-English language journals.
Is Cancer the Result of Diminished Pancreatic Enzymes?
This systemic use of enzymes is just now taking off in the United States, but the use of enzymes to treat cancer has its roots all the way back to 1911 with John Beard's The Enzyme Treatment of Cancer and Its Scientific Basis. Beard believed cancer was a result of diminished pancreatic enzymes, impairing your immune response. A study in 1999iv suggests he may have been right on target.
Ten patients with inoperable pancreatic cancer were treated with large doses of oral pancreatic enzymes (along with detoxification and an organic diet), and their survival rates were 3 to 4 times higher than patients receiving conventional treatment. Proteolytic enzymes can be helpful in treating cancer because they help restore balance to your immune system. Dr. Nick Gonzalez in New York City, NY has also done a lot of work on enzymes in cancer treatment and has written a book on the subject.v
Some of the ways proteolytic enzymes can be helpful in the fight against cancer are:vi
Boosting cytokines, particularly interferon and tumor necrosis factor, which are very important warriors in destroying cancer cells.
Decreasing inflammation.
Dissolving fibrin: Cancer cells hide under a cloak of fibrin to escape detection. Once the cancer cells are "uncloaked," they can be spotted and attacked by your immune system. It is also thought that fibrin makes cancer cells "stick together," which increases the chance for metastases.
German studies have shown that systemic enzymes increase the potency of macrophages and killer cells 12-fold.
Fortunately, you get (or should be getting) many enzymes from the foods you consume—particularly, raw foods. These directly help with your digestive process. The more raw foods you eat, the lower the burden on your body to produce the enzymes it needs, not only for digestion, but for practically everything. Whatever enzymes are not used up in digestion are then available to help with other important physiological processes.
This is one of the reasons why it is so important to eat a diet rich in fresh, organic, raw foods. You may even want to try juicing some of your vegetables, and the core of your pineapple, as a way of getting more nutrients—and enzymes—into your body. In the event you use enzymes in supplement form, it is crucial that, in order for enzymes to be used systemically, they must be consumed on an empty stomach. Otherwise, your body will use them for digesting your food, instead of being absorbed into the blood and doing their work there.
Looking for an Alternative to Chemo for Cancer Treatment?
Dr. Gonzalez is on the front lines and actively engaged in helping people by coaching them with natural alternatives instead of toxic drugs and radiation for cancer. I would personally not hesitate to recommend him to a family member or a friend diagnosed with cancer. His website, www.dr-gonzalez.com, also contains information on how to become a patient, and everything a potential patient needs to know.
Another source for more information about alternative cancer treatments in general is Suzanne Somers' book, Knockout. She reviews Dr. Gonzalez' work in one chapter, and Dr. Gonzalez personally recommends the book as a well-researched resource for anyone interested in getting more information.
Additionally, Dr. Gonzalez has written a series of books, two of which have already been published and received five-star reviews: The Trophoblast and the Origins of Cancer and One Man Alone: An Investigation of Nutrition, Cancer, and William Donald Kelley. Three others are in the works, one of which will contain 100 of Dr. Gonzalez' case reports of patients with advanced cancer who successfully recovered on his program.
References:
---
Sources:
Read the Full Article Here: http://articles.mercola.com/sites/articles/archive/2012/07/11/bromelain-enzyme-aid-cancer-treatment.aspx
We Lost the War on Cancer – Review of Alternative Cancer Therapies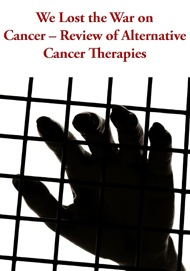 eBook
Retail : $999
Now : $599
We have lost the war on cancer. At the beginning of the last century, one person in twenty would get cancer. In the 1940s it was one out of every sixteen people. In the 1970s it was one person out of ten. Today one person out of three gets cancer in the course of their life.
The cancer industry is probably the most prosperous business in the United States. In 2014, there will be an estimated 1,665,540 new cancer cases diagnosed and 585,720 cancer deaths in the US. $6 billion of tax-payer funds are cycled through various federal agencies for cancer research, such as the National Cancer Institute (NCI). The NCI states that the medical costs of cancer care are $125 billion, with a projected 39 percent increase to $173 billion by 2020.
The simple fact is that the cancer industry employs too many people and produces too much income to allow a cure to be found. All of the current research on cancer drugs is based on the premise that the cancer market will grow, not shrink.
John Thomas explains to us why the current cancer industry prospers while treating cancer, but cannot afford to cure it in Part I. In Part II, he surveys the various alternative cancer therapies that have been proven effective, but that are not approved by the FDA.
Read We Lost the War on Cancer – Review of Alternative Cancer Therapies on your mobile device!
Published on July 14, 2012