by Jessica Espinoza
One of my goals for health and wellness is to avoid using anything that contains petroleum products. Once you start paying close attention to the ingredients in many common hair and skin care products, you will find that there is almost always some form of petroleum product listed. Petroleum products are refined from crude oil – a crude oil that is very toxic nonetheless. It can be refined into a number of products, such as mineral oil, petroleum jelly, petrolatum, paraffin waxes, microcrystalline waxes, and more, all of which are very common ingredients in skin and hair care products.
Petroleum products harm your skin and your body, because they:
Coat the skin like plastic wrap, disrupting the delicate acid mantle and the good bacteria that protect our skin from germs.
Hinder the skin's exposure to oxygen and other nutrients needed for proper detoxification and repair.
Are not water soluble, so they attach to your cells and build up in your body. They are very difficult for your body to eliminate.
In addition, the 1,4-dioxane (which is not listed on ingredient labels), is a petroleum-derived chemical that is often found in sudsing items like body wash, bubble bath, and shampoos. This chemical has been listed as a possible carcinogen by the International Agency for Research on Cancer (IARC). Meanwhile, the National Toxicology Program (NTP) has identified 1,4-dioxane as a "reasonably anticipated carcinogen". These are all very good reasons to make more of your health and beauty products at home, where you control the quality, and the safety, of the ingredients.
Arnica salve is a staple in my home. We use it on sore muscles, bruises, sprains, strains, and more. I recently found that I was out of the salve and in my journey to find more, I quickly realized that all of the brands at my local stores contained petroleum products in some form. I was so disappointed, because even at the health food stores, petrolatum (a form of petroleum) was still one of the first ingredients. I knew right then that I needed to make my own.
I wanted to make sure that the balm I made was going to give me the biggest bang for my buck, so I consulted with one of my dear friends, who happens to be a trained herbalist with many years of experience in making her own products. She gave me some tips and advice and these two recipes were born. Both salves are in a base of coconut oil and beeswax.
Many people know that arnica montana is an herb that is widely used for topical pain relief. It has been used in homeopathic medicine for hundreds of years. For this recipe, we are using the dried herb, which should never be consumed internally. This salve is designed to help reduce inflammation and pain through application on the skin. Arnica has been known to stimulate blood circulation, and can help soothe and alleviate pain from bruises, sprains, arthritis, and sore muscles. The first recipe in this post is a simple lavender peppermint arnica salve, which is great for general use, with a calming, soothing scent.
Cayenne, which is added to the second recipe, is another herb that has long been used for medicinal purposes. Cayenne is promoted as a circulatory stimulant and has been used in salves for healing infections, shingles, rheumatoid arthritis, and osteoarthritis. As a matter of fact, most commercial arthritis creams contain capsaicin, a compound from cayenne. When applied topically, it does not have the same fiery effect that it does when consumed internally. It should still be used with caution and you should be careful not to touch any mucous membranes after applying. I use a small spoon to apply to my skin, so that I'm not covering my hands in cayenne. I use this on achy joints (like knees and wrists), as well as sore muscles.
The other ingredients in the salves are essential oils, which can be adjusted to suit your own preferences. I chose lavender and peppermint because that is a very soothing and calming scent combination. You could also add some eucalyptus or tea tree oil if you'd like. For the cayenne salve, rosemary works well, but it is completely optional.
I make these in big batches so that I have enough to share with family and friends. Feel free to cut the recipe in half if you think it will be too much. You can find the dried arnica flowers at any local herb shop or online. The instructions for both salve recipes are the same.
Coconut Oil Arnica Salve
2 cups coconut oil
.6 ounces dried arnica montana flowers
½ cup beeswax granules (scant)
¼ tsp. peppermint essential oil (optional)
¼ tsp. lavender essential oil (optional)
Coconut Oil Arnica Cayenne Salve
2 cups coconut oil
.6 ounces dried arnica montana flowers
3-6 tbsp. dried cayenne powder
½ cup beeswax granules (scant)
½ tsp. rosemary essential oil (optional)
Tools Needed:
A double boiler or crock pot
Cheesecloth, old cotton t-shirt or cotton pillowcase
Bowl, Mason jar, etc.
Whisk
Instructions:
1. Since you are using dried arnica, you will get best results if you can allow the arnica flowers to steep in the coconut oil for 12-24 hours. I used a double boiler and kept my stove on the lowest setting possible. Some people prefer a crock pot, and using this method will allow you to let the herbs steep for a longer period of time.
2. When you first get the arnica, whiz it gently in a food processor to start bruising the flowers. You could also use your hands to crunch the flowers up. This will help the flowers start to break down and make the infusion of arnica happen a little faster.
3. Place the dried arnica into your double boiler or crock pot. If you are making the cayenne salve, add the cayenne to the arnica at this time.
4. Pour two cups of coconut oil over the arnica (and cayenne, if applicable) and stir to ensure that all of the flowers are completely submerged in the oil. You don't want any leaves sticking out.
5. Cover and let infuse on low heat (warm setting on the crock pot) for 12-24 hours. You can stir it every so often if you desire. Keep an eye on it to make sure all of the arnica stays submerged and also to ensure that it doesn't get too hot.
6. When the allotted time has passed, turn off the burner or crock pot and let the mixture cool for an hour or so. You don't want it to completely cool, as the coconut oil could start to solidify (depending on where you live), but you want it to be cool enough that you don't burn yourself.
7. Place your cheesecloth, t-shirt, or pillowcase over your bowl, jar, or measuring cup. Carefully pour the coconut oil into the cheesecloth and let the mixture drain into the bowl below. If it's not too hot, you can pick up the cheesecloth and squeeze the oil through the fabric to speed up the process.
8. Once you have strained out the herbs, you can place the filtered oil back into your double boiler. Make sure you wipe out the double boiler to make sure there are no clumps of herbs left in there. Turn the heat on low.
9. Add your beeswax and whisk until completely dissolved. The scant ½ cup of beeswax will yield a very soft salve. If you want it firmer, you can add more; softer, you can add less. You can test the texture by dipping the back of a metal spoon into the mix and then allowing to cool and applying to your skin.
10. Once the beeswax is melted, remove from heat and let cool for about 30-60 minutes. Stir in your essential oils and then pour into whatever containers you desire.
11. Use the salve on tired, aching muscles, bruises, sprains, arthritis, etc. NOTE: for the cayenne salve, use caution when applying and avoid applying to your face. If you are concerned with pepper residue on your hands after applying, you could also use gloves, or apply with a spool or small spatula. I personally use a spoon.
Sources:
"Arnica", Encyclopedia of Herbs, Accessed 10/15/12
"Cayenne", Encyclopedia of Herbs, Accessed 10/15/12
"Harmful Effects of Mineral Oil & Petroleum Jelly", eHow.com, Accessed 10/16/12
"Chemicals in Cosmetics", Breast Cancer Fund, Accessed 10/16/12
Virgin Coconut Oil:
How it has changed people's lives and how it can change yours!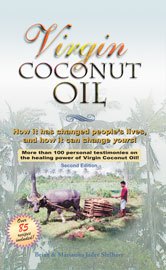 Includes 85 recipes – Free shipping available!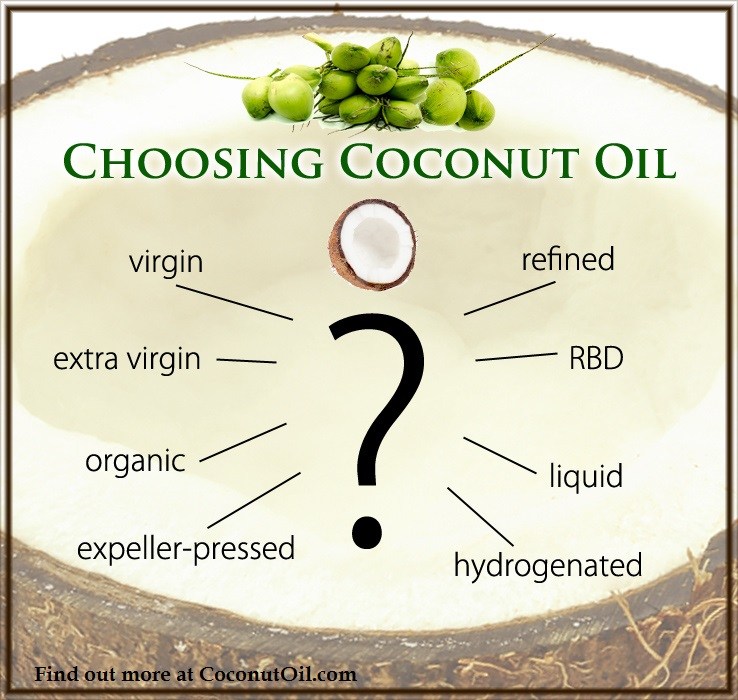 Published on October 22, 2012