by Jessica Espinoza
Looking for an all-natural, non-toxic insect repellent that doesn't contain the chemicals (like DEET) that most of the commercial brands do? There are many natural, non-toxic ingredients that can be used to make a bug repellent that won't harm you and your family. Most homemade bug balms and bug sprays utilize the strength of essential oils. The most common essential oils used as bug repellents are:
Catnip
Cedarwood
Cinnamon
Citronella
Clove
Eucalyptus
Geranium
Lavender
Lemongrass
Patchouli
Peppermint
Rosemary
Tea Tree
Note: Some citrus oils, like lemon, also have strong bug repellent properties, but are also considered "phototoxic", meaning that the skin could damage or burn easily if those oils are applied to the skin and then exposed to any source of ultraviolet (UV) light. In the case of phototoxicity, it depends on the type of oil and how the essential oil has been processed as to whether the oil could cause a phototoxic reaction. Because of this, it is advised to use caution when adding citrus oils to your bug balms and sprays, even though they are strong repellents. If you do add citrus oils to your bug repellants, you should always keep your skin completely covered to avoid UV exposure.
Natural bug repellents are not going to be 100% bugproof, nor are they going to last all day. Rather than spraying yourself once with a commercial DEET-based repellent, you may need to reapply the repellent, depending on how much time you spend outside and how many pests you have in your vicinity. The benefit is that you will avoid exposing your skin and respiratory system to harsh, toxic chemicals that could harm your body. You also gain the benefit of smelling fresh and herby, rather than smelling like bug spray all day. When possible, use standard biting insect precautions, like wearing long sleeves, pants, socks, and shoes, as well as avoiding the times when insects like mosquitoes are most active (dusk to dawn).
Bug Balm Recipe
This recipe makes approximately 4oz (1/2 cup) of bug balm. It can easily be doubled or tripled, depending on how much you need for your family. This makes a very soft balm, almost like a salve, which makes application easier. If you prefer a firmer balm, you can increase the beeswax until you reach the desired texture. Small 2oz jars are the perfect size for a purse, backpack, or diaper bag, but you can use whatever container you have on hand.
Ingredients:
1/4 cup coconut oil
1/8 cup shea butter
4 tsp. beeswax granules
12 drops citronella essential oil
8 drops rosemary essential oil
8 drops cedarwood essential oil
8 drops lemongrass essential oil
8 drops eucalyptus or tea tree essential oil
Tools:
Double boiler
Metal whisk
Metal spoon
Jar(s) for finished salve
Instructions:
Bring the water in your double boiler to a boil and then lower heat to medium-low. Add the coconut oil and shea butter and let the two ingredients melt while whisking together. Add the beeswax and whisk the granules into the coconut oil mixture, until completely melted.
At this point, you can test the mixture for texture. Take the back of a metal spoon and dip it in the liquid. Let the spoon cool until the mixture sets up. Test a small bit on your skin to see if you are happy with the texture. If you want it a little firmer, you can add a little more beeswax (add 1/2 tsp. at a time). If you want it softer, you can add a little more shea butter (add 1/2 tsp. at a time).
Once the mixture is the right texture for your liking, remove the pan from the heat. Let the liquid cool for 3-5 minutes and then whisk in the essential oils. Whisk well to ensure everything is combined. Pour the liquid into your jars. Let cool, uncovered at room temperature, before capping.
You can keep the salve at room temperature for easy application. If the salve is exposed to extreme heat, it can melt or become very soft, so use caution when opening, if the jar has been left in a hot car or the sun.
Sources:
"Essential Oil Safety – Phototoxicity". West Coast Institute of Aromatherapy.
"Sun Sensitivity (Phototoxicity) and Essential Oils". Esoteric Oils.
"FAQs About Essential Oil Phototoxicty". Tiffany Rowan.
View the Full Article and Comment Here: http://network.sophiamedia.com/coconutoil/non-toxic-bug-repellent-recipe-with-coconut-oil/\
Virgin Coconut Oil:
How it has changed people's lives and how it can change yours!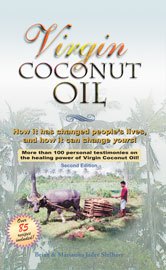 Includes 85 recipes – Free shipping available!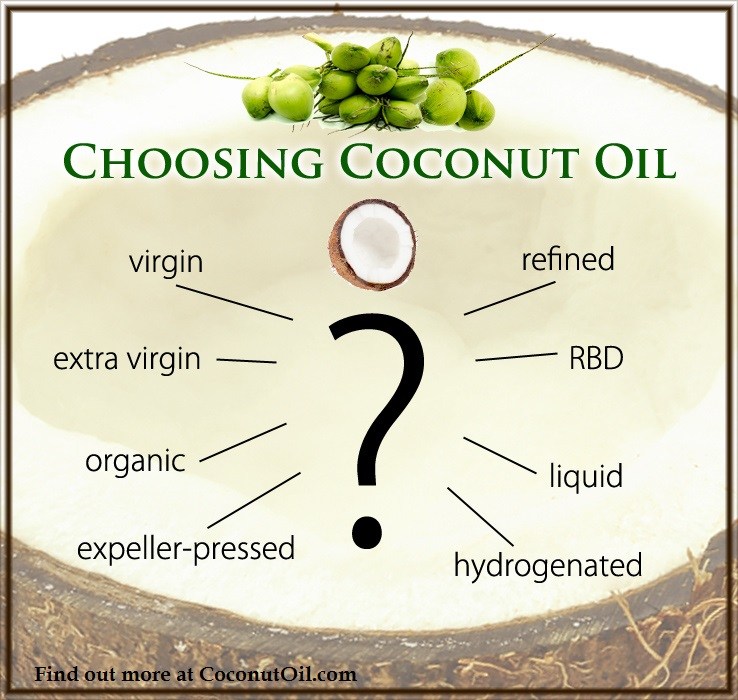 Published on July 6, 2012