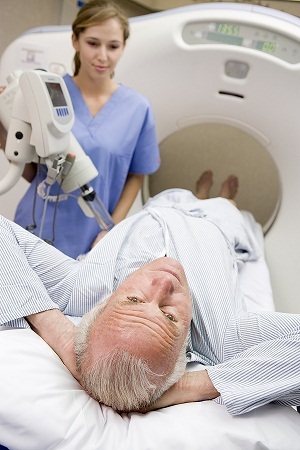 by Vera Sharav
Alliance for Human Research Protection
 On Friday, April 6, the FDA approved another of Eli Lilly's "breakthroughs" whose clinical value is questionable (at best).  The focus, in this instance, is not a therapeutic intervention, but rather a test using a radioactive imaging agent– a dye, brand name, Amyvid (florbetapir)–which is to be used in brain PET scans to identify amyloid clumps. The presence of amyloid in the brains of Alzheimer's patients has been observed post mortem in autopsies. However, amyloid plaques have also been found in the brains of at least 20% of healthy elder adults with no cognitive problems.  Thus, the finding of amyloids doesn't mean the person has Alzheimer's.

Furthermore, FDA acknowledges that most doctors are not trained to interpret brain scan results–raising further doubts about the justification for its marketing approval of Amyvid.  The test will likely result in a high percentage of false-positives greatly expanding the number of people mistakenly identified as having Alzheimer's.   Such a flawed test is of no clinical value–it will increase anxiety, add confusion for seniors and their families, and it will increase healthcare costs without any benefit for patients with Alzheimer's.
As a thoughtful comment on Forbes website points out, "(sadly) amyloid imaging does nothing to contribute in any substantive way to a change in standard or attempted management of dementia."
The dye was developed at the University of Pennsylvania which reaped a hefty profit when Eli Lilly bought it for $800 million. News of FDA's approval–a move, which Forbes reported, "took most people who watch pharmaceutical companies by surprise"– was accompanied by flim flam hypein an effort to overcome its negative aspects by claiming those aspects to be positives.:  "We're excited. The approval means that this product will finally be available to the patients who need, and can benefit from, this," said Avid Radiopharmaceuticals' founder and chief executive officer, Daniel Skovronsky, 39, a Penn neuropathologist.
In point of fact, Lilly nadmits in the drug's label that:  "A positive Amyvid scan does not establish a diagnosis of AD or other cognitive disorder."
To overcome the lack of professional competence to read PET scans, the FDA worked with Eli Lilly to develop a three-hour online crash training program for doctors!!
However, the professional incompetence problem is hardly resolved.
Forbes reports that Lilly's Amyvid prescribing label discloses that in a 59-patient study in which ALL Amyvid readers of a patient's Alzheimer's status–that was later determined by autopsy–got at least 5% and up to 14% of diagnoses wrong. This inconsistency indicates that the test is inaccurate, not objective, is dependent on subjective interpretation.

Though it lacks a clinical justification for its use, Amyvid has a commercial use for drug developers.
Shirley Wang of The Wall Street Journal notes that those who favor using Amyvid and similar agents currently under development have said that such technology will accelerate research by helping to identify people at high risk of developing Alzheimer's and to enroll such people in clinical drug trials. Matthew Herper of Forbes states: "Where tests like Amyvid will obviously be very useful is in testing new drugs. If drug companies can screen out patients who are likely not to have Alzheimer's, they are far more likely to be able to show that medicines aimed at Alzheimer's are effective in clinical trials…. This really is a clever move by Lilly to make some profit on a research tool. "
What an ingenious utilitarian use for a flawed, inaccurate screening test! Eli Lilly will be marketing a test–with FDA's seal of approval–that will stigmatize and traumatize hundreds of thousands of elder people who will then be corralled to serve as free human drug testing subjects!
Eli Lilly has been enormously successful in marketing clinically useless drugs with debilitating side-effects that became blockbuster sellers, thanks to aggressive, unethical marketing tactics –Oraflex, Evista, Prozac, Zyprexa, Xigris, to name a few.
In 2001, having gained FDA approval of  Xigris for the treatment of sepsis, which it sold for $6,800, then raised to $8,000 per 4-day course of treatment,
Eli Lilly's chairman, president and CEO, Sidney Taurel, told shareholders: "No medicine better symbolizes our mission than Xigris," calling it "one of our industry's genuine breakthroughs."
But Xigris was found to be worthless for the treatment of sepsis shock–it failed to show a survival benefit.  To promote the use of Xigris, Lilly embarked on a deceptive marketing campaign to overcome negative evidence–i.e. increased bleeding and deaths in clinical trials.  Lilly's aggressive marketing blitz included manipulating–with cash payments–a task force of 20 scientists and hospital directors charged with formulating sepsis clinical guidelines. The guidelines recommended Xigris despite negative evidence from clinical trials.  The company ultimately withdrew Xigris in 2011 after cashing in about $1 Billion.
If the FDA's goal in its licensing determinations is to bankrupt the nation's healthcare budget by approving worthless, all-too-often hazardous drugs, vaccines, and drug devices that undermine rather than improve health, it is doing a commendable job!
Read the Full Article Here: http://www.ahrp.org/cms/content/view/842/9/
See Also:
Virgin Coconut Oil and Alzheimer's Disease


A Holistic Guide to Geriatric Care – eBook
In this book we look at the problems and causes of Alzheimer's as they are related to an epidemic of prescription drugs being marketed to seniors, and we look at the strong evidence for dietary intervention, starting with coconut oil.
We bring you the stories of 10 different families who saw Alzheimer's lessened or reversed by adding coconut oil to their diet, which is representative of thousands of others who are experiencing similar results. We offer guidelines on usage and types of coconut oil to consider, as well as other non-drug tips for holistic geriatric care.
Our target audience is the millions of caregivers out there loving caring for our senior population who will find it difficult to get this information from their doctors or medical professionals not trained in these areas.
$2.99
Published on April 11, 2012