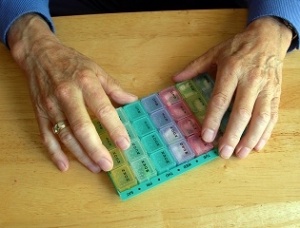 A recent study, published in the Archives of Internal Medicine, found that the cholesterol-lowering drugs known as statins increase the risk of diabetes within postmenopausal women by 48%.
This new finding adds to a growing body of clinical evidence that statin drugs are fundamentally diabetogenic, which is not surprising considering the National Library of Medicine contains peer-reviewed, published research on over 300 other known adverse effects associated with their use.
The profound irony here is that most of the morbidity and mortality associated with diabetes is due to cardiovascular complications. High blood sugar and its oxidation (glycation) contribute to damage to the blood vessels, particularly the arteries, resulting in endothelial dysfunction and associated neuropathies due to lack of blood flow to the nerves. Statin drugs, which are purported to reduce cardiovascular disease risk through lipid suppression, insofar as they contribute to insulin resistance, elevated blood sugar, and full-blown diabetes, are not only diabetogenic but cardiotoxic, as well.
Read the Complete Story here: http://www.greenmedinfo.com/blog/lower-your-cholesterol-increase-your-diabetes-risk-48
Published on January 12, 2012