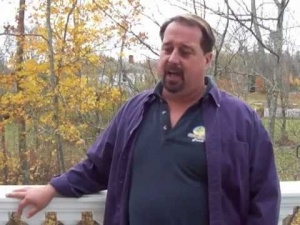 Health Impact News Editor Comments: Back in the summer of 2011 we covered the story of how local towns in Maine were passing "Food Sovereignty" laws to allow sale of locally produced food without interference of regulators. Read the story here.
Then on November 9, Dan Brown, a family farmer in Blue Hill, Maine, was served a summons to answer three charges being filed against him by the State of Maine and Commissioner Whitcomb in what appeared to be the first test of Maine's local "Food Sovereignty" laws. The charges all stemmed from his selling food without licenses, in his case raw milk, assorted dairy products like ice cream and cheese, and processed items like pickles and jams. Read the story here.
Now we bring you an update to this case as reported by David Gumpert of The Complete Patient.
Positions seem to be hardening in Maine's effort to challenge food sovereignty ordinances passed by at least half a dozen towns.
That became clear during demonstrations yesterday by several dozen supporters of Dan Brown, a farmer in one of the towns, who has been sued by the state for privately selling the milk of a single cow.
Brown and his supporters were denied entrance to the Maine Department of Agriculture in Augusta, when they sought to present documents opposing the suit and questioning a beef recall conducted by a major supermarket chain in the state. Then, at the state house two miles away, they were met outside the building by an aide to Gov. Paul LePage, and again denied entrance to the building, when they sought to present a petition that had been signed by more than 5,000 people asking the governor to withdraw the suit.  Brown and a food producer who's a supporter of the state's position were then interviewed by a local television station covering the demonstration.
Brown says he has no doubts the governor and the agriculture officials will press ahead with the protracted case, which was filed last November. The discovery process, whereby lawyers cross examine those involved in the case, began in the last few weeks and could last through the summer. The earliest a trial could begin would be the end of this year, and that is optimistic.
The reason for the state's hard line is simple: It desperately wants to challenge a spate of food sovereignty ordinances that have taken root around Maine–at least six, and possibly more towns have passed the ordinances since the first one was passed just a year ago. One of the towns is Blue Hill, where Brown's farm is located. Moreover, towns in Vermont and Massachusetts, and as far away as California, have passed similar measures. They allow farmers and other food producers an exemption from state and federal regulations to sell products directly to consumers.
State officials have said the suit against Brown has nothing to do with the food sovereignty measures, but rather is about Brown operating without a state permit to sell raw milk, which can legally be sold in Maine, both directly from the farm and at retail. But Brown supporters have obtained emails from state officials about the case, including one in which an ag official stated last summer, about Brown, "We have our test case." Moreover, the town of Blue Hill has sent written protests to state officials arguing that Brown is protected by the local ordinance, and state officials have warned Blue Hill and other tows with ordinances that their farmers must have permits.
And what kind of a food rights case would it be if there weren't allegations about safety? The suit says agriculture inspectors "informed the Defendant of the health risks" of raw dairy sales. The suit also contains an accusation that upset Brown, claiming that milk and cottage cheese obtained from his farm by an agriculture investigator last July "had bacteria counts ten to fifteen times greater than allowable limits." The suit didn't provide any more detail about what kind of bacterial counts had been measured or what the readings were.
Brown says he has obtained part of the investigative record associated with the milk testing, and that the temperature of the milk that was eventually tested was allowed to go over the maximum 40 degrees, which could have hiked bacterial counts. He is also trying to obtain information on how the milk was stored overnight between the time the milk was obtained from him, and taken to a lab.
He says he's not had any complaints of illness. "I run a very clean operation and I produce safe milk," Brown told me.
The state's effort to play the safety card via incomplete or questionable information relates to the discussion here regarding other illnesses. It undermines trust, and helps explain why raw milk consumers may be initially skeptical of public health linkages or evidence regarding illnesses associated with raw milk. Yes, truth is usually in the middle, but the messengers must have credibility before truth can be accepted.
Read the Full Article and Comment here: http://www.thecompletepatient.com/article/2012/april/19/maine-farmers-food-sovereignty-suit-appears-headed-court-test-raw-milk-safety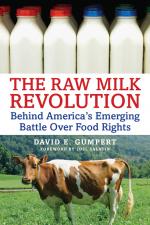 FREE Shipping Available!
More Info
Published on April 19, 2012