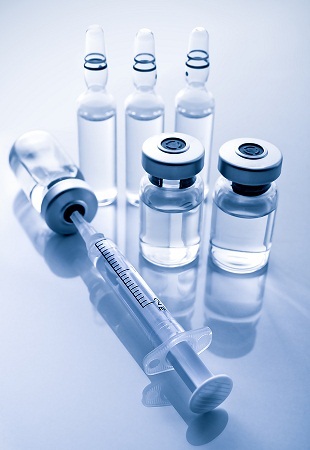 Health Impact News Editor Comment: Since the Supreme Court in the US upheld the law giving pharmaceutical companies complete immunity against lawsuits due to vaccine injuries and deaths in 2011, expect to see more cases and stories from outside the US like this one coming out of Italy this week. The evidence linking autism to vaccines is just too overwhelming.
MMR: A mother's victory. The vast majority of doctors say there is no link between the triple jab and autism, but could an Italian court case reignite this controversial debate?
Landmark ruling in an Italian court has said Valentino Bocca's autism was provoked by the MMR jab he had at aged nine months

His parents have already been awarded £140,000 and could be paid an additional £800,000 in their case against the Italian government

The case could set a precedent for many similar civil proceedings

At nine months old, Valentino Bocca was as bright as a button. In a favourite family photo, taken by his father, the baby boy wriggles in his mother's arms and laughs for the camera.
His parents look at the precious picture often these days. It is a reminder of their only son before they took him on a sunny morning to the local public health clinic for a routine childhood vaccination.
Valentino was never the same child after the jab in his arm. He developed autism and, in a landmark judgment, a judge has ruled that his devastating disability was provoked by the inoculation against measles, mumps and rubella (MMR).
The judgment in a provincial Italian court challenges the settled view of the majority of the medical profession — and could have profound implications in Britain and across the world.
Valentino's parents, Antonella, 44, and Maurizio, 43, have been awarded £140,000, to be paid by Italy's Ministry of Health and they plan a civil action against the Italian government that may get them £800,000 more.
'But, of course, the money will never bring back the perfect and beautiful child of 15 months that we had before the doctors gave him the inoculation,' said his mother this week at the family's small but beautifully designed flat near Rimini in northern Italy.
'We have a different Valentino today. We love him just as much, but our lives will never be the same again.
'He is nine, but cannot speak, and only sings a little to himself. He cannot hold a pencil. He has a special teacher at school to help him and finds it difficult to mix with other children. What the future holds for him, or for us, we do not know.'
Read the Full article here: http://www.dailymail.co.uk/news/article-2160054/MMR-A-mothers-victory-The-vast-majority-doctors-say-link-triple-jab-autism-Italian-court-case-reignite-controversial-debate.html
Published on June 16, 2012