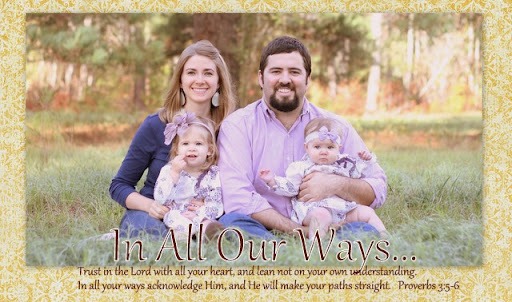 Well, here goes a highly controversial topic that I don't claim to be an expert on.  Which is why I'm not going to get into the debate here.  You can research for yourself the pros and cons and decide what is best for your family.
But first….what in the world is raw milk??
Raw milk is simply milk that comes straight from the cow….unpasteurized, delicious, real milk.
So this is our story.
Through God's providence I met my now dear friend Autumn at HEB one day.  Not only did Autumn and her family introduce us to their church, but also to raw milk. (Autumn knows ALL about cloth diapers and writes here.)
Up until this point Jane was still having bowel problems that required her to have a laxative daily.  I posted about her problem here.  And although I was glad the laxatives were helping, I wasn't happy that she had to take it everyday and was praying for a better alternative….for healing.
After talking to our friends about the incredible benefits of raw milk, we decided to do a little research.
We looked at both sides of the controversial spectrum.  The FDA claims all kinds of dangers with raw milk, and so we looked into those dangers, and discovered lunch meat is has some of the same dangers too, but it's not illegal.
We also found this statement to be questionable:
Pasteurization DOES NOT reduce milk's nutritional value.
Really? It doesn't? Hmmm…because all the other research on the other side contradicts that statement.
Anyways like I said I'm not an expert but it seems to me that there are alot of people who feel differently. Not that that means anything, but its worth looking into wouldn't you say?
Another good resource is www.realmilk.com.
We watched the video on this page. It's long but very educational.
We realized people have been drinking raw milk for ages. It has even been used as medicine to HEAL people, and that is a whole food. Why do I feel as if a veil has been lifted from my eyes?
About 2 months ago our whole family switched to raw milk. And the results?
For Jane…NO MORE LAXATIVES! In fact she very successfully poos her diapers like a normal baby should.
We now do our milk deals every Wednesday. As in, we meet the farmer and his refrigerated truck every week in a gas station parking lot along with a handful of other crazy folks. I give him my money and he gives me my milk. It kind of feels like a drug deal every time! haha. But the great thing is that it is the exact opposite! I thank God for the freedom we have in Texas to purchase this liquid gold, and the opportunity to support a local farmer who takes care of his animals the humane way.
Because there is a difference between raw milk that comes from healthy grass fed cows, and raw milk that comes from a cow from a dairy factory. Have you been to a dairy factory?
I know have and you can smell the stench from miles away. Would I want to drink that raw milk? No. Is there a reason they pasteurize that milk? Of course.
I would strongly suggest if you go the raw milk route to know where you are getting it from. Know the farmer. Does he take care of his cows? Is he clean in all his handling of the milk? Visit the farm if possible.
It would be unwise to drink raw milk from any old cow.
So, is there a risk when drinking raw milk. Yes. There is also a risk when eating a fast food hamburger, eating a turkey sandwich, eating spinach, driving in my car, and the list can go on.
For our family, it is a risk we are more than willing to take, and for us the benefits outweigh the risks by a long shot. We see it as God's own creation of a source of food that has the potential to heal.
And my daughter is proof.
Read the entire article and comment here: http://bellingtonbeginnings.blogspot.com/2012/07/how-raw-milk-healed-jane.html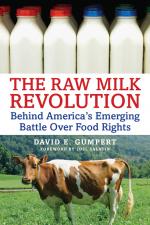 FREE Shipping Available!
More Info
Published on August 6, 2012