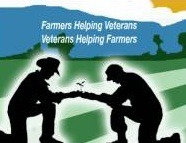 by Health Impact News
On May 10, 2011 a federal judge ruled that the Veterans Administration's mental health care system was "incompetent" and ordered a complete overhaul. It was revealed that 18 veterans a day were committing suicide. The number of soldiers and veterans committing suicide now far exceeds the number of deaths due to combat.  The U.S. District Court ruled that Veteran's Administration was violating veterans' constitutional rights by denying them guaranteed health care and benefits.
The widespread abuse of prescription anti-depressant drugs prescribed by military doctors for PTSD (post-traumatic stress disorder) has caused concern and received extensive press coverage recently even in the mainstream media outlets. We highlighted the report yesterday by Jim Edwards regarding the drug Seroquel, and how the military's spending on Seroquel increased sevenfold since 2001 as veterans' doctors prescribed it for insomnia and post-traumatic stress disorder. Suicide is a known side effect of this drug, and it is routinely prescribed for "off label" use. In 2010 a group of military families asked Congress to hold hearings into the widespread use of the drug that some claim are behind many of the suicides.
Earlier this year the New York Times ran a comprehensive investigative story, For Some Troops, Powerful Drug Cocktails Have Deadly Results, telling the all too familiar story now of how soldiers are routinely prescribed powerful drugs for PTSD. Many believe that the increased use of these drugs are one of the main causes behind the increasing suicides among veterans. Surely the time has come to seriously reconsider the use of these deadly drugs?
One group that offers alternatives to drugs in dealing with the transition back into civilian life for our war veterans is the Farmer Veteran Coalition. The FVC helps veterans who many times seem well-suited to the difficult challenges of farming, while at the same time filling a need in a nation that is quickly losing their farmers to retirement. There is also an increase in demand among consumers for healthy products produced via small-scale sustainable agriculture. Here is the mission statement of FVC:
The mission of the Farmer-Veteran Coalition (FVC) is to mobilize our food and farming community to create healthy and viable futures for America's veterans by enlisting their help in building our green economy, rebuilding our rural communities, and securing a safe and healthy food supply for all.  The coalition seeks to simultaneously assist the farming community by developing a new generation of farmers and to help our returning veterans find viable careers and means to heal on America's farms.
The Farmer-Veteran Coalition (FVC) was founded by farmers and food industry leaders with long histories in overcoming the agricultural, managerial, financial, and marketing obstacles to be successful in their work.  The goal of our work is to share our experiences with recent military veterans and to assist them in using their many relevant skills to create a new generation of innovative, ecological, and financially successful young farmers.  Our program has the ability to help veterans reduce risk and become successful farmers by utilizing the many specific and unique resources available to help military veterans starting businesses, buying land, or overcoming disabilities.
Watch this short 5 minute video highlighting the success of their work:
http://vimeo.com/14863526
Then watch this short interview below with veteran Adam Burke of "Veterans Farms" talk about how he uses his farm to counsel other veterans suffering from PTSD. Here is a description of his farm from his website:
Veterans Farm
The Veterans Farm is building handicap accessible farms for our disabled combat veterans to provide a "Prescription without Medication" through horticulture therapy. Through a 14 week fellowship program veterans will learn how to grow organic fruits and vegetables. After completion veterans will be provided with resources to go out and start their own farms, or to work for larger farming organizations.
Problems Veterans are facing
The suicide rate among our returning veterans is some of the highest this country has ever seen. To address this problem, we have developed a blueberry farm as a place of sanctuary.
According to 2009 military casualty reports, there have been 4,924 soldiers killed and 33,856 seriously wounded. Of those wounded, over 20% have suffered from serious brain or spinal cord injuries. A reported 30% are returning with diagnoses of Traumatic Brain Injury (TBI) and Post Traumatic Stress Disorder (PTSD). Families of returning soldiers have shown staggering increases in domestic violence, child abuse/neglect, depression, substance abuse, unemployment, and homelessness. These factors have led to the disintegration of many military families. Currently, there is little opportunity for support for military families and their successful reintegration into civilian society.
In large cities, such as Jacksonville, Fl, the VA clinics are overwhelmed and veterans are sometimes required to wait 2-3 months or longer to see psychiatrist, psychologist, speech and occupational therapist. A lot of veterans tend to fall through the system and never get seen. This can result in higher suicide rates, unemployment and homelessness.
Solution
The Veterans Farm will be a place that veterans can work and enjoy being in the outdoors. The farm will provide a place of sanctuary as well as help them regain that sense of purpose in their life while working on the farm.
This type of work will provide the much needed  therapy that veterans with (PTSD) Post traumatic Stress disorder, and (TBI) Traumatic brain injury need. Based on sound research evidence, horticulture therapy has been proven to help with cognitive issues by helping veterans learn new skills and language, as well as improve decision making and problem solving skills. It also helps veterans with psychological development, physical improvements from working in the fresh air, moving their bodies and adapting to physical changes in a non threatening environment. Horticulture therapy can stimulate both gross and fine motor activities for those who have TBI. This would assist to retrain their muscles and brains. This would provide personal life control with cognitive and meaningful activities.
To address the unemployment problem, veterans will have a chance to "earn while they learn". They will be paid while learning how to run and operate their own farm. Once completing the program, veterans will be matched with other large farms that need skilled labor.
Here is a list of some farms around the U.S. operated by veterans that you can support and buy healthy food from, including some CSAs. See if any of them are in your area, and support our veterans who served our country and are now taking on the challenge to produce healthy food and provide food security for our nation!
Hungry Mother Organics in Reno
Raft Swamp Farms in North Carolina
Shooting Star CSA in Fairfield, California
Veteran Victory Farm in New Hampshire
Veterans Farm (Blueberries) in Florida (see video above)
The Emperor's New Drugs
Exploding the Antidepressant Myth
by Irving Kirsch Ph.D.

Free Shipping Available!
More Info
Published on May 29, 2011