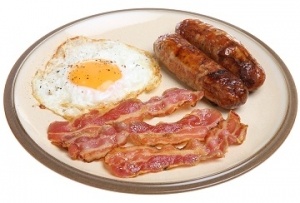 by MDLinx
Nabbout R et al. – ketogenic diet (KD) was beneficial on behavior disturbances including hyperactivity. This effect was reported in all responders and in a few nonresponders. KD might have a double effect, on seizure control and on hyperactivity and behavior disturbances in patients with Dravet syndrome(DS).
Methods
15 DS patients aged >3 years with partial response to antiepileptic drugs(AEDs) including stiripentol were included prospectively.
All patients had a seizure diary and clinical examination with Conners and Achenbach scales before KD, at 1 month following onset and every 3 months thereafter.
Results
At 1 month, 10 patients (66%) had a decrease of seizure frequency ≥75%.
Efficacy was maintained in 8 responders at 3 and 6 months and in 6 responders at 9 months.
5 patients (33%) remained on KD over 12 months, and one was seizurefree.
Read the study source here: http://www.mdlinx.com/neurology/xml-article.cfm/3605025
More about the ketogenic diet:
A Low-Carb High-Fat Diet with an 80 Year History of Curing Epilepsy: Could it Cure Other Diseases?
Low Carbohydrate High Fat Ketogenic Diet May Reverse Kidney Failure in People with Diabetes
Published on May 17, 2011