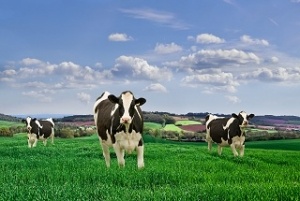 by David E. Gumpert
The Complete Patient
The FDA sent a number of its agents into undercover mode to gather the goods on Dan Allgyer, the Pennsylvania Amish farmer named in a complaint filed on behalf of the FDA by the U.S. Department of Justice seeking a permanent injunction prohibiting the farmer from distributing milk outside of Pennsylvania.
According to the complaint filed in U.S. District court a couple weeks back, the FDA undercover effort has been going on for more than a year. "In late 2009, an investigator in FDA's Baltimore District Office used aliases to join" the cooperative that Allgyer's farm was supplying in Maryland and Washington, DC. The complaint noted that the group "warns group members to 'not share information about our group and certainly not about our farmer' with government agencies or doctors…"
Over the 15 months between December 2009 and March 2011, additional FDA investigators used the cooperative's "online ordering website and placed orders for unpasteurized cow milk on 23 occasions…Payment for each purchase was made in the form of a money order payable to Dan Allgyer." Payment was either mailed to Allgyer "or left inside a zip closure bag that was located at the pick up site in Maryland. FDA investigators picked up each unpasteurized milk order at various private residences in Maryland."
I'm sure it will reassure the owners of these homes to know that FDA investigators were roaming their garages, decks, and back yards, snooping around, doing everything necessary to protect the owners and other food club members from not only the milk, but the eggs, beef, chicken, and other foods they sign on for from the Allgyer farm.
That wasn't the end of the investigation, though. "An FDA laboratory analyzed twelve of the twenty-three samples of milk purchased by the FDA investigators and confirmed that all twelve were unpasteurized." Whew! Got to tie up those loose ends.
Investigators also visited Allgyer's farm on April 20, 2010, and "observed numerous portable coolers in the Defendant's driveway and a walk-in cooler/freezer on the property that contained products that appeared to be milk and other assorted dairy products. The coolers were labeled with the names of various locations within Maryland, including 'Takoma Park,' 'Bethesda,' 'Bowie,' and 'Silver Springs'."
The complaint notes that the consumers had "club membership," but doesn't explore whether that counts as "interstate commerce." Most food clubs are set up to take delivery of food they already own under leasing and agent relationships.
Certainly the Allgyer experience reinforces the push by food clubs to carefully screen their members. It's difficult, though, when you're dealing with determined professional agents driven in their mission to deprive ordinary people of real food.
Read the Complete Article here: http://www.thecompletepatient.com/journal/2011/4/29/memo-to-petraeus-at-cia-grab-those-fda-guys-who-took-out-ami.html
See also: The Raw Milk Wars: Time to Take a Stand for Food Freedom
Published on April 29, 2011