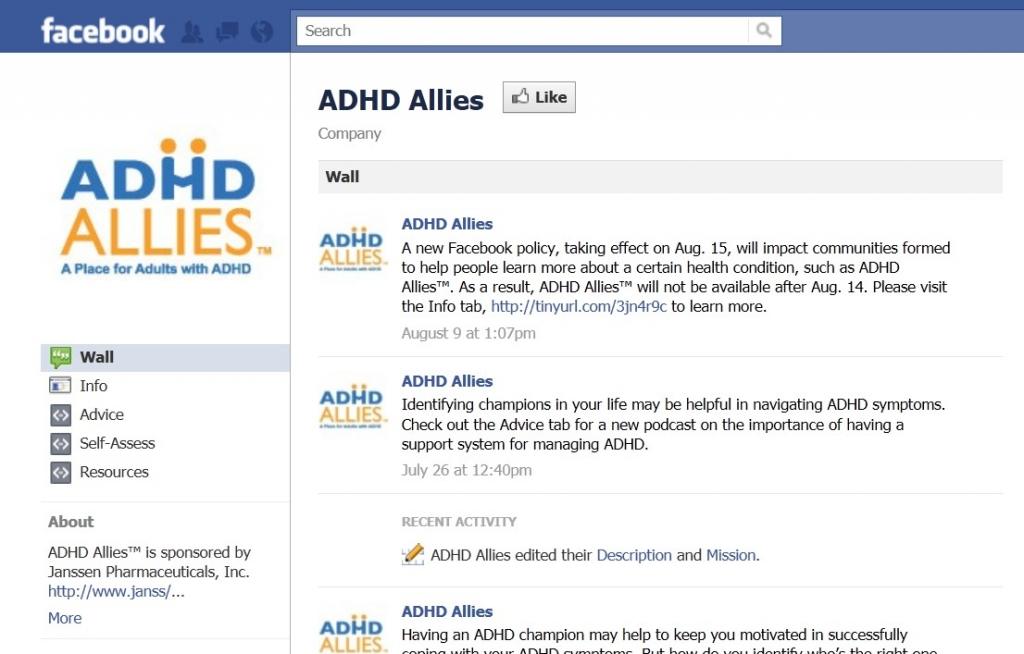 By Christian Torres
washingtonpost.com
Relationship status: "It's Complicated."
Facebook and the pharmaceutical industry have had an uneasy partnership in recent years. Many drug companies didn't join the site until Facebook gave them a privilege that others do not have — blocking the public's ability to openly comment on a page Wall.
But that's about to change.
In a reversal by Facebook, most drug company pages will have to have open Walls starting Monday.
Companies are worried that open Walls mean risks, and many are reconsidering their engagement on Facebook. On Friday, AstraZeneca, which sells the antidepressant Seroquel, shut down a page devoted to depression. Johnson & Johnson said it will close four of its pages Monday. Other companies said they will monitor their pages more closely once the changes take effect.
The industry is concerned that users might write about bad side effects, promote off-label use or make inappropriate statements about a product, and that the comments could raise concerns from government regulators.
Read the Full Article Here: http://www.washingtonpost.com/national/health-science/pharmaceutical-companies-lose-protections-on-facebook-decide-to-close-pages/2011/07/22/gIQATQGFBJ_story.html
Published on August 14, 2011