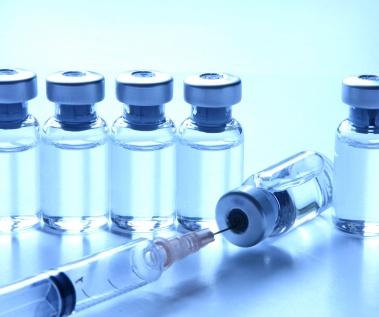 This article is a direct follow-up to an article I wrote October 4th, 2011 titled "The CDC Has Known All Along How Dangerous Vaccines Are – And Has Covered It Up… (Part One)" where I explained about Brian Hooker PhD's lawsuit against the Center for Disease Control and Prevention (CDC) for withholding public information he, and every American citizen, is entitled to under the US Freedom Of Information Act (FOIA).  Brian Hooker has been investigating the five so-called "studies" the CDC claims prove that Thimerosal in vaccines does not cause Autism nor neurological disorders.
Today I will tell you the CDC's formal response.  The title of this article pretty well sums up the CDC position.  Will they get away with this?  Nope.  Keep reading.
Laying the groundwork…
First, let me tell you about Julie Gerberding, the head of the CDC from 2002 through 2009.  She was running things at CDC when Brian Hooker PhD began making his FOIA requests – and was being stonewalled.  She was there for seven years.
President Obama fired her as head of CDC in early 2009.  Within just a few weeks Gerberding went from that $250,000 per year CDC salary to become the president of Merck's Vaccine Division at an estimated salary of $2,500,000 per year.
Nice, huh?   Gets fired – three weeks later gets a job that pays ten (10) times what she made in the government. (squint your eyes, and wrinkle your nose here – as though there was a bad smell suddenly in the room.).
Gerberding came to CDC in 2002, and as stated in the Wikipedia article I already mentioned:
"Soon after her arrival at the CDC, Gerberding began an overhaul of the agency's organizational structure. On April 21, 2005 Gerberding formally announced the reorganization of CDC to "confront the challenges of 21st-century health threats".[1] This reorganization resulted in the following structure:[2]
After the restructuring began, many of the CDC's senior scientists and leaders either left or announced plans to leave.[3]"
Let me state that last phrase in the quote once again – for emphasis:
After the restructuring began, many of the CDC's senior scientists and leaders either left or announced plans to leave.[3]"
When you look carefully at Gerberding's restructuring, it looks to me, like virtually every restructured sub agency had everything to do with PROMOTING VACCINES; selling the idea of vaccines, coordinating vaccines, keeping public records of vaccines, getting money from other agencies to buy vaccines and distribute them, etc.
It doesn't surprise me a bit that Merck found her services valuable, and was willing to pay her for those services – after the fact.  Merck, according to an article in Xconomy.com:
"Julie Gerberding, the former director of the U.S. Centers for Disease Control and Prevention, has been in one of those rare positions for about the past 18 months as president of Merck's vaccine unit. At Merck (NYSE: MRK), she has been learning the ins and outs of a $5-billion-a-year operation that makes 14 of the 17 vaccines the CDC recommends for children, and nine of the 10 recommended for adults."
Get the picture?
So, Why Is This Important?
Brian Hooker PhD began making his FOIA request of Gerberding's agency in 2004, right when Gerberding was to establish her big vaccine over-push, called a re-structuring, mentioned above.  Revealing embarrassing information, like the fact that VACCINES WERE EXTREMELY DANGEROUS, the fact that the CDC knew that, and covered those facts up right about then, would not have played well with the so-called restructuring.
So, no one would be surprised, if that info was illegally withheld, now would they?
Which brings us to today…
The CDC finally filed their paperwork in the Hooker v CDC case.  In short, they simply reiterate their claim that they do not have to give anybody, FOIA request or not, any information they don't want  seen, and they claim several different reasons why that is so – none of which will stand up under judicial examination.  It is just another stall.  I will show you some excerpts below, and link you to their filing.
The information Hooker seeks is in regard to the email discussions about those so-called "Studies" that claim to prove no relationship between Thimerosal in vaccines and Autism.  What Hooker already has is damning, and the rest, it is easy to assume, is even more so.
It is obvious to me, with even a cursory glance at the documents already available, that certain employees at the CDC were soliciting a fake outcome, and there were consultants out in the world (outside the US) who were telling them how they could, for a significant fee, deliver that outcome.
The trouble with all that is if what we think happened, actually happened, then what they did was CRIMINAL ACTIVITY, involving the death and suffering of millions of children and their families.
So, it is no surprise to me, that the current CDC would continue to attempt to hide the information they have.  I don't happen to think the court system will let them get away with it though.  Criminal indictments of CDC employees involved in Hooker's search, past or present, would effectively end the CDC.
The first group of excerpts I am going to show you involve the authors of the first study (Danish Study) manuscripts themselves.  The one of interest to us, primarily, is Poul Thorsen, who as you may remember, had been indicted in the US for fraud and money laundering.  In essence, the CDC is claiming that no American citizen has any right to ask any questions about Poul Thorsen's activities at and with the CDC.  Of real interest is the third paragraph down, where the CDC claims that "There is no public interest in … Poul Thorsen's personal life." (laugh here). See below:
15. The correspondence withheld or redacted under Exemption 5 were among CDC employees and Poul Thorsen, Kreesten Madsen, Marlene Lauritsen, and Preben Mortensen. These four individuals were authors of a manuscript entitled "Thimerosal and the Occurrence of Autism: Negative Ecological Evidence From Danish Population-Based Data." Id. ¶ 23. CDC collaborated with the authors of this manuscript and, therefore, the authors were considered
temporary consultants to the CDC. Id.
17. The CDC redacted the mobile phone number of Kreesten Madsen and comments regarding Poul Thorsen's personal life pursuant to Exemption 6. Id. ¶ 25.
20. There is no public interest in Kreesten Madsen's mobile phone number or Poul Thorsen's personal life. Id. As the privacy interests outweigh any public interest in disclosure, release of this information would constitute a clearly unwarranted invasion of personal privacy. Id.
Then there is this below, where the CDC makes up some new rule  applications for their own benefit:
Comments submitted by outside reviewers are also pre-decisional and deliberative. Comments submitted by reviewers "are used by the CDC to determine whether to seek publication of a manuscript and provide guidance with respect to revision of the manuscript." Maloney Decl. ¶42. These comments do not reflect the settled decisions of the Agency as to what information should be included in the final documents and are thus predecisional and deliberative.
Because the copyrighted materials that were voluntarily submitted are confidential and would cause harm if released, CDC properly withheld the copyrighted materials.
18. In asserting Exemption 6, each piece of information was scrutinized to determine the nature and strength of the privacy interest of any individual whose name or identifying information appeared in the documents at issue. In each instance where information was withheld, the individual had a privacy interest in the information being withheld pursuant to Exemption 6.
Will any of this work?  No.
Why not?  Because this sort of tactic is common in court cases, and there are simple remedies the Plaintiff can activate.  The simplest of these is a legal device that in essence, says:  "show us the documents and we will review them ourselves to see if you are correct.  We will agree to hold them confidential while we are looking at them.  However, if we find you are wrong…"
Judges, too, can demand the documents and look at them themselves, or with their assistants.
It's just a matter of time.
Stay tuned…
Read the Full Article Here: http://www.bolenreport.com/Geier/CDC%20Arrogance.htm
Vaccine Epidemic
How Corporate Greed, Biased Science, and Coercive Government Threaten Our Human Rights, Our Health, and Our Children
by Louise Kuo Habakus and Mary Holland J.D.
FREE Shipping Available!
More Info
Published on November 12, 2011