by Dr. Mercola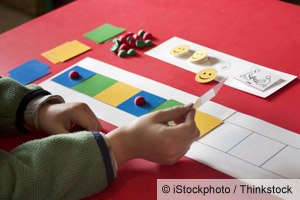 American prosecutors are attempting to extradite a Danish scientist.
Poul Thorsen has been charged with 13 counts of wire fraud and nine counts of money laundering; a federal grand jury alleges that Thorsen stole over $1 million from autism research funding between February 2004 and June 2008.
Thorsen is said to have used the proceeds to buy a home in Atlanta, two cars and a Harley Davidson. He is said to have stolen the money while serving as the 'principal investigator' for a program that studied the relationship between autism and exposure to vaccines.
The Copenhagen Post reports:
"… [O]ver the four-year period he submitted over a dozen false invoices from the CDC for research expenses to Aarhus University, where he held a faculty position, instructing them to transfer the funds to a CDC account, which was in fact his personal account …

Thorsen's research on autism is widely known in academic circles, where he was until this week a highly respected figure. A paper of his on the subject, which is known as 'The Danish Study', is quoted extensively to refute the autism vaccine connection."
Another prominent name in vaccine medicine, Dr. Paul Offit, well-known shill for the vaccine industry, has also been called out for making false and unsubstantiated statements about CBS News Investigative Correspondent Sharyl Attkisson and her report looking into the ties between vaccine supporters and the vaccine industry.
On April 18, 2011, the California Orange County Register issued a retraction of an August 4, 2008 article containing disparaging statements made by Dr. Offit about Attkisson.
According to Adventures in Autism:
"Upon further review, it appears that a number of Dr. Offit's statements, as quoted in the OC Register article, were unsubstantiated and/or false. Attkisson had previously reported on the vaccine industry ties of Dr. Offit and others in a CBS Evening News report 'How Independent Are Vaccine Defenders?'"
The unsubstantiated statements included a claim that Attkisson "lied", and a claim that CBS News sent a "mean spirited and vituperative" email. Offit also told the OC Register that he provided CBS News "the details of his relationship … with pharmaceutical company Merck", but documents provided by CBS News indicate Offit did not disclose all of his financial relationships with Merck.
Sources:
The Copenhagen Post April 15, 2011
Dr. Mercola's Comments:
When two of the biggest names in vaccine research and support turn out to be guilty of fraud, major deception, lying and making unsubstantiated statements, it really calls into question the validity of their work on the vaccine front … and that's putting it mildly.

Yet, this news has only been quietly shared by a handful of media outlets.

Countless American parents are putting their trust, and their child's lives, in the hands of the U.S. Centers of Disease Control and Prevention (CDC) and the American Academy of Pediatrics (AAP) every time they vaccinate their children. Yet two of the CDC's "go-to guys" have now been caught red-handed lying and, in the case of Dr. Poul Thorsen, committing outright fraud.
Read the full article here: http://articles.mercola.com/sites/articles/archive/2011/05/22/cdc-autism-researcher-indicted-for-fraud.aspx
Vaccine Epidemic
How Corporate Greed, Biased Science, and Coercive Government Threaten Our Human Rights, Our Health, and Our Children
by Louise Kuo Habakus and Mary Holland J.D.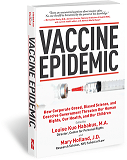 FREE Shipping Available!
More Info
Published on May 22, 2011