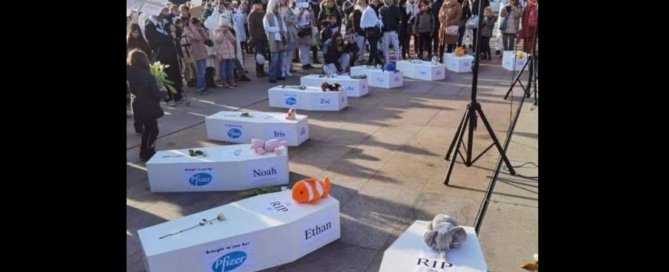 38,983 Deaths and 3,530,362 Injuries Following COVID Shots in European Database as Mass Funeral for Children who Died After Pfizer Vaccine Held in Switzerland
The European (EEA and non-EEA countries) database of suspected drug reaction reports is EudraVigilance, verified by the European Medicines Agency (EMA), and they are now reporting 38,983 fatalities, and 3,530,362 injuries following injections of four experimental COVID-19 shots.
From the total of injuries recorded, almost half of them (1,672,872 ) are serious injuries.
On January 29, 2021 a mass funeral protest for children who have died after receiving a Pfizer vaccine was held in Geneva, Switzerland.
Someone recorded the event and made a short video.
Copy and paste this URL into your WordPress site to embed
Copy and paste this code into your site to embed