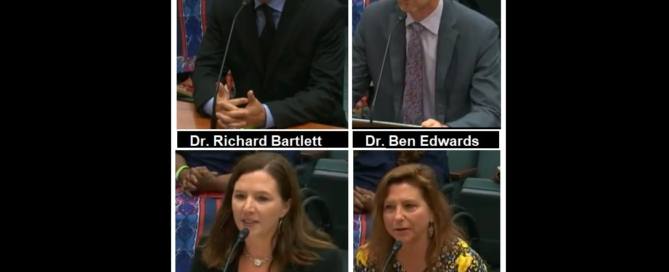 No Vaccine Passports in Texas! Medical Doctors Testify Before State Senate to Oppose Mandatory COVID Shots
This past week the Texas Senate Committee on State Affairs took testimony from Texas physicians regarding SB 1669: Stop Forced Vaccination and Vaccine Passports in Texas.
SB 1669 was sponsored by Senator Bob Hall.
Senator Bob Hall, in his opening statements at the Senate hearing this week stated:
"The chief responsibility and Constitutional role of our government is to protect the rights of the individual. Employees can take off their helmets, masks, and uniforms at the end of the work day, but they cannot remove a vaccine."
Dr. Richard Bartlett, Dr. Ben Edwards, Dr. Amy Offutt, and Dr. Angelina Farella, all practicing medical doctors in Texas, then followed with testimony opposing mandatory COVID-19 vaccination.
All of these doctors have successfully treated COVID patients using existing treatments without the use of novel, new COVID drugs still in the trial stage, including the COVID-19 "vaccines."
With more than 4000 deaths now reported by the CDC following injections of the experimental COVID-19 shots, they all expressed astonishment that these injections had not been pulled off the market yet.