Molecular Biologist Explains that SARS Vaccines Make Humans Genetically Modified Organisms (GMOS)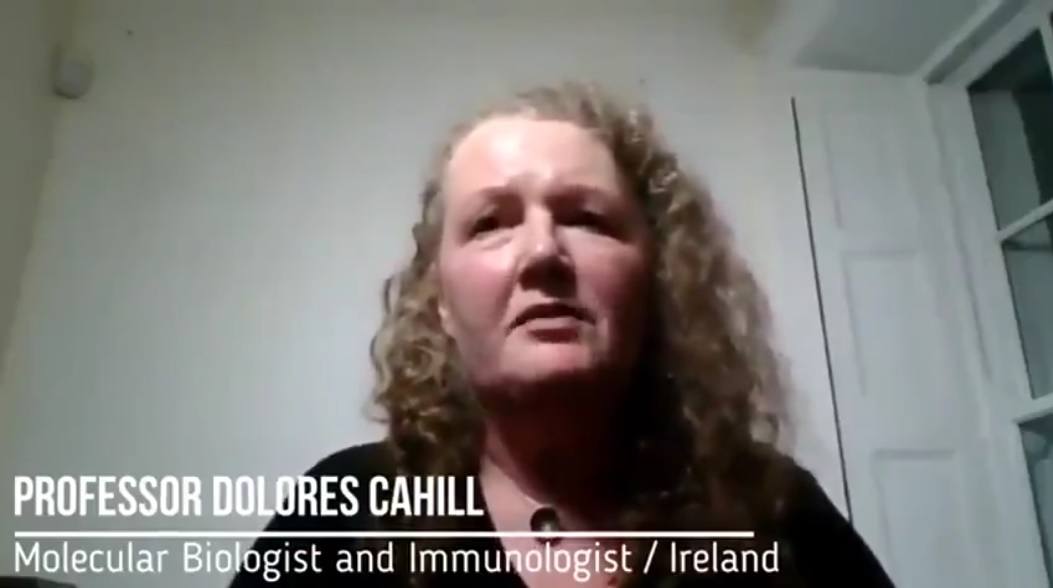 Dr. Dolores Cahill, PhD, is a Molecular Biologist/Immunologist and Professor at the University College of Dublin in Ireland.
She is an inventor, founder and shareholder of companies, and has been granted & licensed patents in Europe, the USA & worldwide with applications in improving the early accurate diagnosis of disease (autoimmune diseases & cancer).
She has more than 20 years of expertise in high-throughput protein & antibody array, proteomics technology development, automation & biomedical applications in biomarker discovery, diagnostics & personalized medicine.
Dr. Cahill recently did an interview explaining how previous peer-reviewed studies on SARS Coronavirus mRNA vaccines conducted on animals have had very negative results, which is why one has never been approved for humans.
She states: "When you inject it, this mRNA, why it's so deadly, is that it now goes into your genes, and starts expressing. And it starts stimulating the immune response from inside your body, and you can't get rid it because of the source of the viral protein. You now have become like a genetically modified organism."