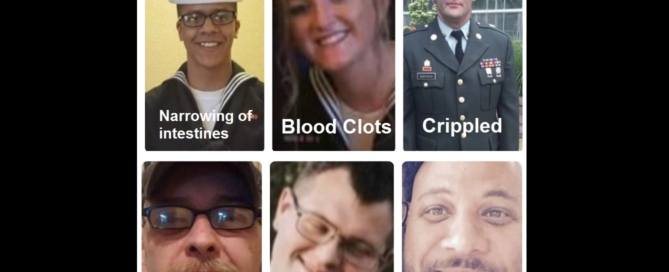 Military Members are Dying and Suffering Crippling Effects from COVID Vaccinations
Several military families are claiming to have been affected by the COVID shots. They range from members in the earlier phases of their careers, to those retired.
This article will focus on six of them, two of which are deaths.
Dr. Lee Merritt, a former surgeon in the United States Navy and who served 9 years as a Navy physician and surgeon where she also studied bioweapons, has stated that there are now many reports of tumors and over 80 cases of myocarditis (inflammation of the heart), which has a 5 year mortality rate of around 66%, following the COVID-19 shots given to the military.
"With the vaccine program we've ostensibly killed more of our young active duty people than COVID did."
Copy and paste this URL into your WordPress site to embed
Copy and paste this code into your site to embed