Kansas City Council Woman DEAD Hours After Receiving Experimental COVID Injection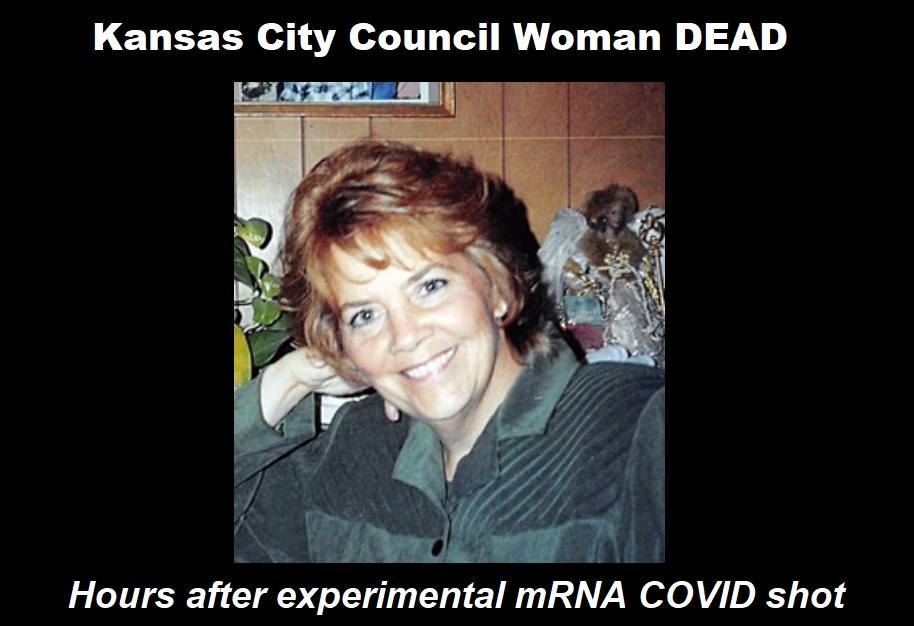 "Vaccines are the leading cause of coincidences." That is a meme going around on Twitter. One family is circumventing the inevitable propaganda by stating the facts on their loved one's obituary.
Ms. Jeanie Marie Evans received the first dose of the experimental mRNA shots against COVID-19 yesterday, according to the Kansas Department of Health and Environment (KDHE).
She received the shot in Jefferson County, Kansas. Ms. Evans immediately suffered anaphylaxis, a severe allergic reaction, during the 15-minute waiting period after the experimental shot. She was transported to Stormont Vail Health in Topeka, where she was pronounced dead. The family immediately published an obituary that states her cause of death.
A KDHE spokesperson said, "Until the investigation is complete, it is premature to assign a specific cause of death." Ms. Evans lived in Effingham, Kansas.
She served on the Effington City Council and was an avid bowler, according to her obituary. Funeral services are Monday, March 29 at Becker-Dyer-Stanton Funeral Home in Atchison, Kansas.
Copy and paste this URL into your WordPress site to embed
Copy and paste this code into your site to embed