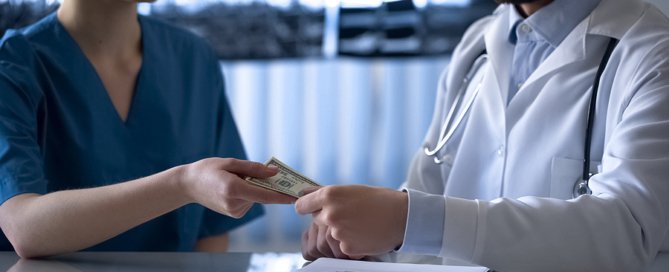 Government's Bounty on Your Life: Hospitals' Incentive Payments for COVID-19 are About $100K per COVID Patient
Upon admission to a once-trusted hospital, American patients with COVID-19 become virtual prisoners, subjected to a rigid treatment protocol with roots in Ezekiel Emanuel's "Complete Lives System" for rationing medical care in those over age 50. They have a shockingly high mortality rate.
The combination that enables this tragic and avoidable loss of hundreds of thousands of lives includes (1) The CARES Act, which provides hospitals with bonus incentive payments for all things related to COVID-19 (testing, diagnosing, admitting to hospital, use of remdesivir and ventilators, reporting COVID-19 deaths, and vaccinations) and (2) waivers of customary and long-standing patient rights by the Centers for Medicare and Medicaid Services (CMS).
Creating a "National Pandemic Emergency" provided justification for such sweeping actions that override individual physician medical decision-making and patients' rights. The CARES Act provides incentives for hospitals to use treatments dictated solely by the federal government under the auspices of the NIH. These "bounties" must paid back if not "earned" by making the COVID-19 diagnosis and following the COVID-19 protocol.
CMS implemented "value-based" payment programs that track data such as how many workers at a healthcare facility receive a COVID-19 vaccine. Now we see why many hospitals implemented COVID-19 vaccine mandates. They are paid more.
Because of obfuscation with medical coding and legal jargon, we cannot be certain of the actual amount each hospital receives per COVID-19 patient. But Attorney Thomas Renz and CMS whistleblowers have calculated a total payment of at least $100,000 per patient.