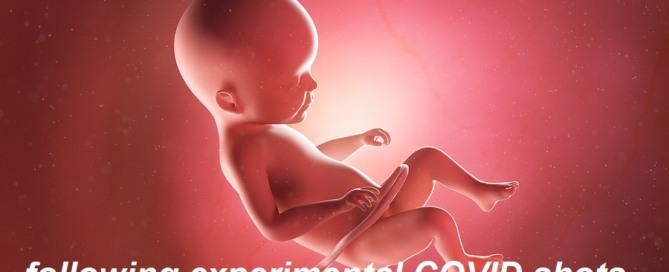 CDC's Own Stats Show 1,270 Premature Fetal Deaths Following COVID Shots but Recommend Pregnant Women Get COVID Injections
The U.S. CDC announced today that they have "new data" that they claim shows that the COVID-19 experimental injections are now safe for pregnant women.
Of course they have been recommending all along that pregnant women get the experimental injections, so it appears that this is just a new marketing strategy to get more pregnant women to get the shots.
A search of the CDC Vaccine Adverse Event Reporting System (VAERS) lists 1,270 premature fetal deaths in pregnant women following one of the experimental, non-FDA approved COVID-19 injections.
The CDC admits that this "new study" of nearly 2,500 pregnant women who received an mRNA COVID-19 injection before 20 weeks of pregnancy had 13% of them suffer miscarriages. They concluded that:
"The known severe risks of COVID-19 during pregnancy demonstrate that the benefits of receiving a COVID-19 vaccine for pregnant people outweigh any known or potential risks."
But what exactly are these "benefits" of receiving a COVID-19 "vaccine" that "outweigh the risks?" They admit they don't stop transmission, they admit you can still get COVID-19 after being vaccinated, and they admit that people who are fully vaccinated are still dying.
The CDC protects the pharmaceutical industry. They get caught lying all the time. They are not your friend, they don't care about your health, and they don't care if your unborn baby lives or dies.