Canada Suspends AstraZeneca COVID Shot – 2,530 Injuries and 24 DEAD Following Mostly Pfizer and Moderna Shots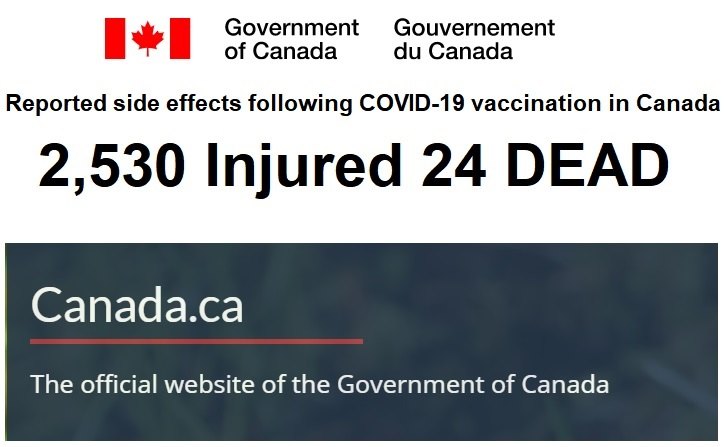 Canada's National Advisory Committee on Immunization (NACI) has joined other nations in recommending that Canadian Provinces halt injections of the experimental AstraZeneca COVID "vaccines" following concerns about blood clots and vaccine-induced thrombocytopenia (VIPIT).
The Public Health Agency of Canada (PHAC) has reported that as of March 19, 2021 there have been 2,530 individual reports of adverse events following COVID injections, including 24 deaths.
Most of the injections so far have been from batches of the Pfizer and Moderna experimental COVID mRNA injections.
The PHAC admits that these reports are only "estimates" and may not accurately represent all injuries and deaths following the injections.
Copy and paste this URL into your WordPress site to embed
Copy and paste this code into your site to embed