53 Dead in Gibraltar in 10 Days After Experimental Pfizer mRNA COVID Injections Started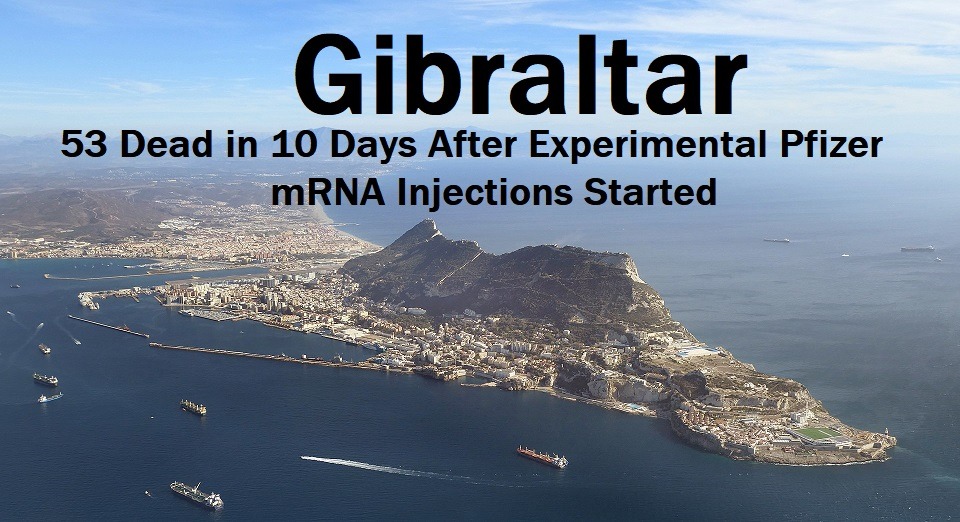 Gibraltar is a British Colony at the southern tip of the Iberian Peninsula attached to the country of Spain. It's population is just over 30,000 people, and it is best known for its huge "rock," the "Rock of Gibraltar."
I have been contacted by residents in Gibraltar stating that 53 people have died in 10 days immediately following the roll out of injections of the Pfizer mRNA COVID injections, and calling it a "massacre."
Local media reports confirm the deaths, but blame them on COVID, and not the COVID injections.
However, prior to the roll out of the injections, it is reported that only 16 people in total died "from COVID" since the beginning of the "pandemic" about a year ago.
Do you see the pattern developing here? Inject the elderly first, watch them die by lethal injection, and then blame it on "the virus," while encouraging everyone else to get the "vaccine" to protect themselves.
The sad thing is that, this is actually working. People are not resisting. Crowds are not rising up to protect the helpless, and imprison the murderous tyrants.
They're obeying their government by being "good citizens" and wearing their masks, practicing social distancing, and staying home – just as they're told to do.