24 Residents Dead in 3 Weeks as One Third of UK Nursing Home Residents Die After Experimental mRNA COVID Injections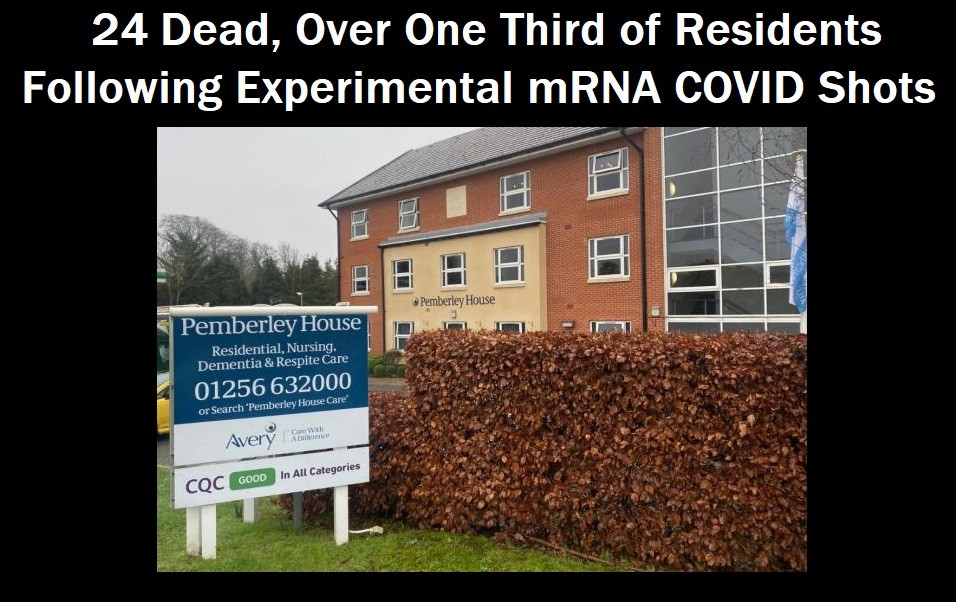 In what is becoming almost a daily report of massive nursing home deaths following injections of experimental mRNA COVID shots, a nursing home in the U.K. is reporting over one third of their residents have died after receiving the mRNA experimental COVID injections.
We are now seeing a very predictable pattern as we are reporting all over the world where the elderly are dying at a very alarming rate following mass vaccinations of the experimental mRNA injections.
And in all of these cases, the local media is quoting local officials as saying that the "vaccines" have nothing to do with the deaths. They are also stating that deaths following the experimental mRNA injections are "expected."
How can people keep believing this is true? This is now happening all over the world, in many locations, and we are just supposed to accept by faith that COVID outbreaks happened simultaneously with the mass vaccinations, but that there is no connection to the injections?
It is time to challenge the "official" position that because these injections do not contain a COVID19 virus, they cannot give someone the virus, because something is clearly causing these people who are dying "from COVID" to test positive.
Perhaps we should have a better understanding of just how these mRNA injections work….