181 Dead in the U.S. During 2 Week Period From Experimental COVID Injections – How Long Will We Continue to Allow Mass Murder by Lethal Injection?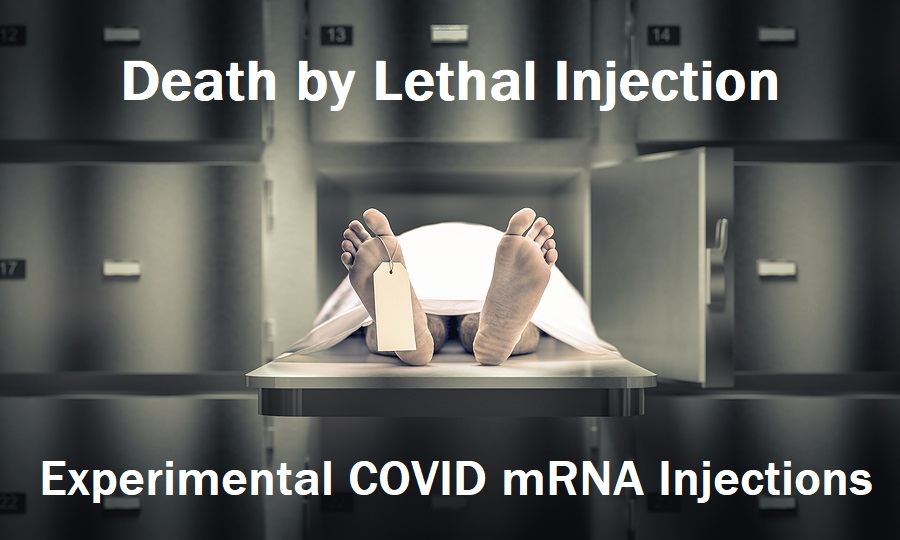 The Vaccine Adverse Event Reporting System (VAERS) is a U.S. Government funded database that tracks injuries and deaths caused by vaccines.
Currently, data from the two experimental mRNA COVID injections that have been reported for a two week period from the end of December through January 13, 2021, shows 7,844 cases, including 181 deaths.
The largest amount of deaths occurred in people over the age of 75.
If during pre-COVID times less than 1% of all vaccine injuries and deaths were reported to VAERS, let's make a conservative estimate and say that because it is widely known that the COVID injections were fast-tracked to market and have not yet been approved by the FDA, that a greater percentage are being reported, like 10% of the adverse reactions, including deaths.
We are looking at a pace of nearly 1000 deaths per week by injection due to non-FDA approved mRNA injections among nearly 40,000 cases a week of injuries due to these injections.
This is a public health crisis that is 100% avoidable and 100% caused by Big Pharma and the U.S. Government!