New Ebola Vaccine to be Added to Little-Known Government Countermeasures Injury Compensation Program Along with Other Dangerous Vaccines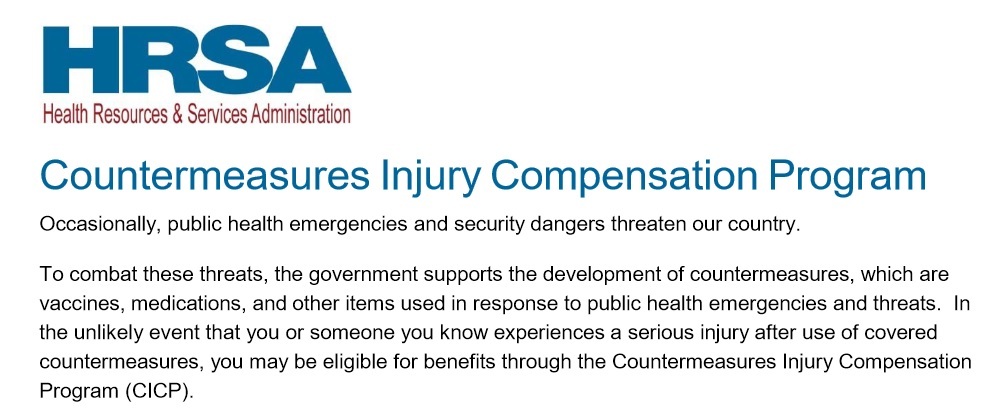 With the news of the approved Ebola vaccine by the FDA, many questions arise. Will it shed? Is it a live virus? Will we see Ebola outbreaks on our shores? While I can't answer those questions conclusively, I do want to bring to your attention something that has been brewing in the background for several years.
It wears a black hood and cape, wants to remain anonymous and is no hero to those who fall victim to vaccine injury or death. This is another federal program, hardly known to the public. And one that I do not wish upon anyone.
The federal program, Countermeasures Injury Compensation Program (CICP) is lurking in the darkness and hiding undercover at The Department of Health and Human Services (HHS).
Anthrax vaccine was the 1st major designated biologic for this program. And we all know the horrors of what happened to so many of our military personnel. Just google Dr. Meryl Nash and her great work uncovering this horrible tragedy.
H1N1 influenza vaccine when first available along with Tamiflu medicine were included in the CICP until they were approved for use by children.
Then comes along the manufactured Zika crisis and a vaccine was developed. The Zika vaccine is covered in the program.
I do not want to forget nerve agents, small pox, botulinum toxin, radiation, and any other future pandemic biologic vaccine or device.
The Secretary of HHS has now begun the process of adding the Ebola vaccine to the program per her announcement in the Federal Register as of Dec 9, 2019.