Study: Almost All Vaccines Contaminated with Toxins and Linked to Side Effects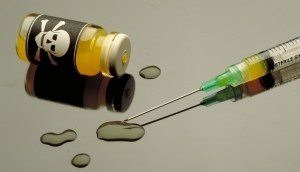 A new study, titled New Quality-Control Investigations on Vaccines: Micro- and Nanocontamination published in the International Journal of Vaccines and Vaccination, represents an unavoidable wave of clear information supporting an immediate moratorium on vaccination, suspension of government laws mandating vaccination, and simultaneous legal action at numerous levels to investigate a criminal vaccine industry and the establishment offshoots that have worked to prop it up.
What did the new Italian study find?
Examining 30 vaccines — representing 44 samples in total — the researchers found particulate matter, in aggregates and clusters, of micro- and nano-sized particulate matter in 43 of the 44 samples whose presence was not declared in the leaflets delivered in the package of the product.
The authors state:
"We had never questioned the purity of vaccines before. In fact, for us the problem did not even exist. All injectable solutions had to be perfectly pure and that was an act of faith on which it sounded impossible to have doubts. For that reason, we repeated our analyses several times to be certain. In the end, we accepted the evidence."
Copy and paste this URL into your WordPress site to embed
Copy and paste this code into your site to embed