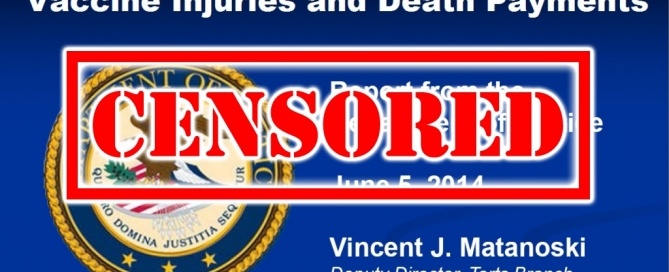 Scientists in Canada Being Censored from Covering Dangers of Aluminum in Vaccines
It is very obvious to anyone paying attention these days that news regarding vaccine safety is routinely censored in the mainstream media. We know that the U.S. Government puts pressure on the U.S. media to not publish anything negative regarding vaccine safety, as Kathleen Sebelius, secretary of the Department of Health and Human Services under President Obama, openly admitted.
The U.S. Government has a serious conflict of interest when it comes to discussing vaccine safety, as they are the largest purchaser of vaccines in the U.S. The CDC alone purchases over $4 billion in vaccines every year.
Outside the U.S. the largest purchaser of vaccines is the United Nations, primarily through UNICEF, and the World Health Organization (WHO), funded primarily by pharmaceutical companies, is the World Government body approving the vaccines to be purchased and distributed. Negative news regarding vaccine safety is, therefore, vigorously opposed.
Christina England writes about vaccine censorship in Canada and the involvement of the World Health Organization. This is an especially crucial topic, as recent studies show just how toxic and dangerous aluminum adjuvants in vaccines are, and the public has a right to have access to this information from scientists in Canada.
Copy and paste this URL into your WordPress site to embed
Copy and paste this code into your site to embed