Polio Vaccines Laced with Sterilizing Hormone Discovered in Kenya – WHO is Controlling Population?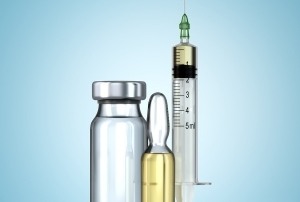 According to recent news reports, the Kenyan Conference of Catholic Bishops (KCCB) has decided to boycott the current polio vaccine program because they believe that the vaccine manufactured by the Sum Institute of India may contain estradiol, a derivative of the estrogen hormone, which is believed to cause infertility.
One of the professionals raising concerns about the vaccine is obstetrician, gynecologist and member of the Kenyan Catholic Doctors Association, Dr. Wahome Ngare, who says that he believes that the polio vaccine should be tested thoroughly before administration.
Dr. Ngare's concerns may be justified because last year he and his team discovered that the tetanus vaccines, also introduced by WHO, were laced with the sterilizing hormone HcG.
However, this is not the first time estrogen or its components have been found in vaccinations; therefore, we have to consider if this is affecting infertility around the world.
In 2004, an article titled Cancer-Causing Vaccines, Polio, AIDS and Monkey Business, written by Alan Cantwell, M.D., raised worldwide concerns when he claimed that polio vaccines, aimed at a total of 74 million African children, had been found to be contaminated with a range of female sex hormones that could lead to sterility.