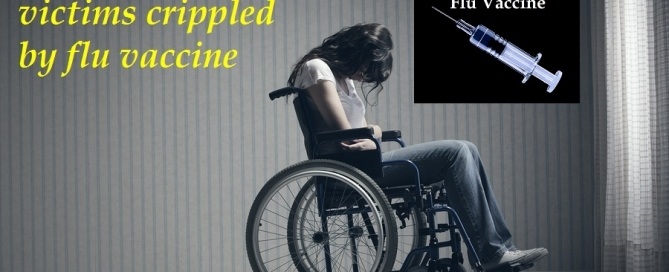 Guillain Barré Syndrome is #1 Side Effect of Vaccine Injury Compensations due to Flu Shots
Statistics released in March, 2014 by the U.S. Department of Health and Human Services revealed that the flu vaccine remains the top vaccine causing injuries which are being compensated through vaccine court, and that Guillain-Barré Syndrome, a crippling disease, remains the top injury being awarded compensation due to the seasonal flu vaccine.
Most people do not realize that flu vaccine inserts clearly list Guillain-Barré Syndrome as a known side effect. Guillain-Barré Syndrome occurs when the body's immune system attacks the peripheral nervous system — literally shorting out the nerves that signal our legs to move, our eyes to close, and our lungs to breathe.
Copy and paste this URL into your WordPress site to embed
Copy and paste this code into your site to embed