Coconut Oil's History in Destroying Viruses, Including Coronaviruses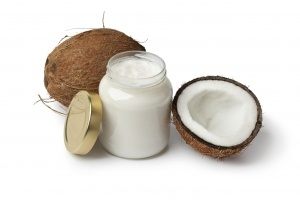 People living in the Philippines, a country of islands not very far off the coast of China, remember all too well the last time a deadly coronavirus epidemic broke out in China.
It was 2003 when the SARS (severe acute respiratory syndrome) coronavirus broke out in China. It infected over 7000 people in China with over 600 recorded deaths.
Even with its close proximity to China and large Chinese population in the Philippine nation of about 80 million people, only 14 cases of SARS was reported with two recorded deaths.
Canada, many thousands of miles away, had far more cases and more deaths recorded due to SARS infection from China than neighboring Philippine Islands.
One of the theories put forward at the time as to why the Filipino people had so few cases, was the country's predominant use of cooking oil: Coconut Oil.
The Philippines is the world's largest producer of coconut oil, with about 70% of the world's coconut oil being exported from the country.
The medium chain fatty acids of coconut oil, and primarily lauric acid, have been known to destroy enveloped viruses by researchers for many years.
Dr. Fabian Dayrit, Ph.D. and Dr. Mary Newport, M.D. have just published a paper regarding coconut oil's potential to also combat the new coronavirus currently infecting people in China.