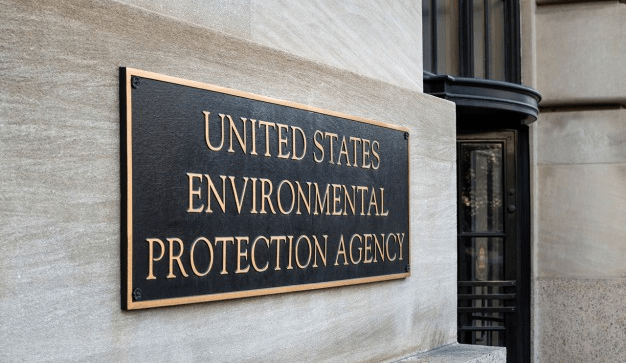 US EPA Ignores Glyphosate Health Damage in Proposing Re-approval
by Sustainable Pulse [1]
Excerpts:
Relying heavily on confidential industry research, the U.S. Environmental Protection Agency has proposed [2] to re-approve glyphosate, the active ingredient in Monsanto's Roundup.
EPA's conclusion that glyphosate poses no risks to humans contradicts a 2015 World Health Organization analysis [3] of the leading independent research that determined glyphosate is a probable carcinogen.
"American consumers have no reason to trust the EPA's deeply flawed assessment of glyphosate's safety," said Nathan Donley, a senior scientist at the Center for Biological Diversity.

"As with past EPA studies, the agency has relied heavily on confidential industry research that can't be reviewed by independent scientists. This is an industry-friendly conclusion that's simply not based on the best available science."
In addition to the WHO's conclusion, other U.S. federal agencies have acknowledged evidence of glyphosate's link to cancer. This includes the EPA's Office of Research and Development [4] and the U.S. Department of Health and Human Services' Agency for Toxic Substances and Disease Registry [5].
The EPA assessment release last week was conducted by the agency's pesticide regulatory office, which has long had the reputation of reaching industry-friendly decisions.
"The EPA's biased glyphosate assessment ignores its own guidelines for estimating cancer risks and falls short of the most basic standards of independent research," said Donley.
Within the past nine months, two juries have ordered Monsanto/Bayer to pay multimillion-dollar awards to glyphosate users suffering from non-Hodgkin lymphoma, which independent research has linked to glyphosate. A third trial is currently underway, and lawsuits involving [6] roughly 13,000 people have been filed against the company for failing to warn consumers of the pesticide's cancer risks.
Emails obtained in litigation brought against Monsanto by cancer victims and their families uncovered a disturbingly cozy relationship between the EPA and Monsanto on matters involving the glyphosate risk assessment.
In one example, when the U.S. Department of Health and Human Services announced that it would be reviewing glyphosate's safety, an EPA official assured Monsanto he would work to thwart [7] the review, saying, "If I can kill this, I should get a medal."
Read the full article at Sustainable Pulse [1].