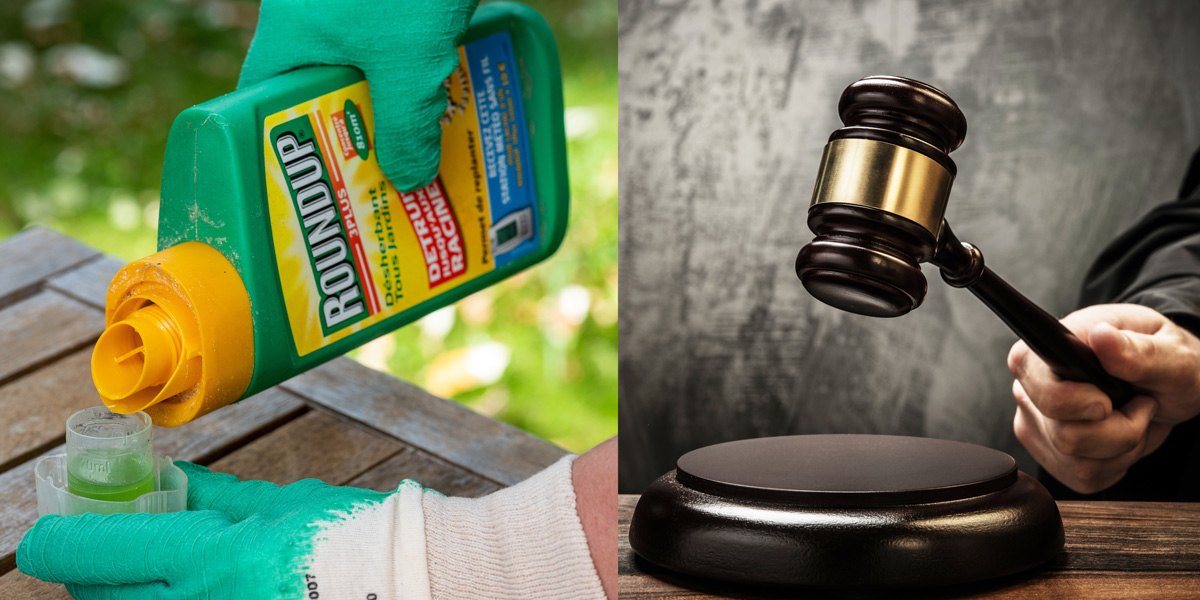 by GMWatch.org [1]
Excerpts:
A high-stakes federal trial kicked off in California involving a man diagnosed with non-Hodgkin lymphoma who is seeking compensation from Monsanto/Bayer because, he claims, its weedkiller Roundup caused his cancer.
Even before the trial started, the judge's behaviour was already making waves, prompting Robert Howard to write [an] article, warning that Judge Vincent Chhabria was "already hindering testimony".
Howard was one of the jurors who back in August of last year, at the culmination of the first case brought against Monsanto – a state rather than a federal case – ordered the company to pay $289 million in damages for having acted with "malice" in hiding the dangers of Roundup.
Howard, however, probably never guessed the degree to which Judge Chhabria would hinder testimony once the actual trial got underway, leading to the Guardian headline Monsanto: judge threatens to 'shut down' cancer patient's lawyer [2].
The veteran journalist Carey Gillam, who live-tweeted [3] proceedings from the Federal District Court in San Francisco on the first day, gave a blow-by-blow account of Chhabria's extraordinary behaviour.
Gillam described how the plaintiff Edwin Hardeman's attorney was interrupted by Chabbria from almost the moment she started her opening statement. Gillam tweeted:
"Wow… losing track of how many times he has interrupted her." And Gillam asked, "Will lawyers for Monsanto @Bayer get similar treatment?"
They didn't.
Chhabria's interruptions of Aimee Wagstaff were relentless, with Chhabria even telling her to "move on" when she sought to explain the critical point that the US's regulator, the EPA, only assesses the toxicity of glyphosate and not that of the whole herbicide (in this case, Roundup) that people actually use.
Chhabria then moved things to another level, as Gillam reported:
"Judge now threatening to sanction plaintiff's attorney and pondering if he should refuse to allow jury to see the plaintiff's slides."
When Aimee Wagstaff asked to address his concern, Gillam said the judge simply cut Wagstaff off.
At a later point Gillam noted [4]:
"Attorneys sitting around me say this [Chhabria's harrying of Wagstaff] is highly unusual."
Gillam went on,
"Judge now dismisses jury for break and then RIPS into plaintiff's attorney – says she has 'crossed the line' and is 'totally inappropriate' in her opening statements. Says this is her 'final warning.'"
Later still in Wagstaff's statement, Chhabria threatened to sanction her. And by the end of the day Gillam reported that Chhabria was "ripping into Aimee Wagstaff again saying he wants to sanction her $1,000 and maybe the whole plaintiff's legal team as well".
Gillam also noted [5],
"Just my opinion, but Judge Chhabria seems to speak to young woman attorney representing plaintiff [i.e. Wagstaff] in angry, belittling tones in contrast to his even-toned handling of the male attorney defending @Bayer Monsanto in Roundup cancer trial."
Read the full article at GMWatch.org [1]