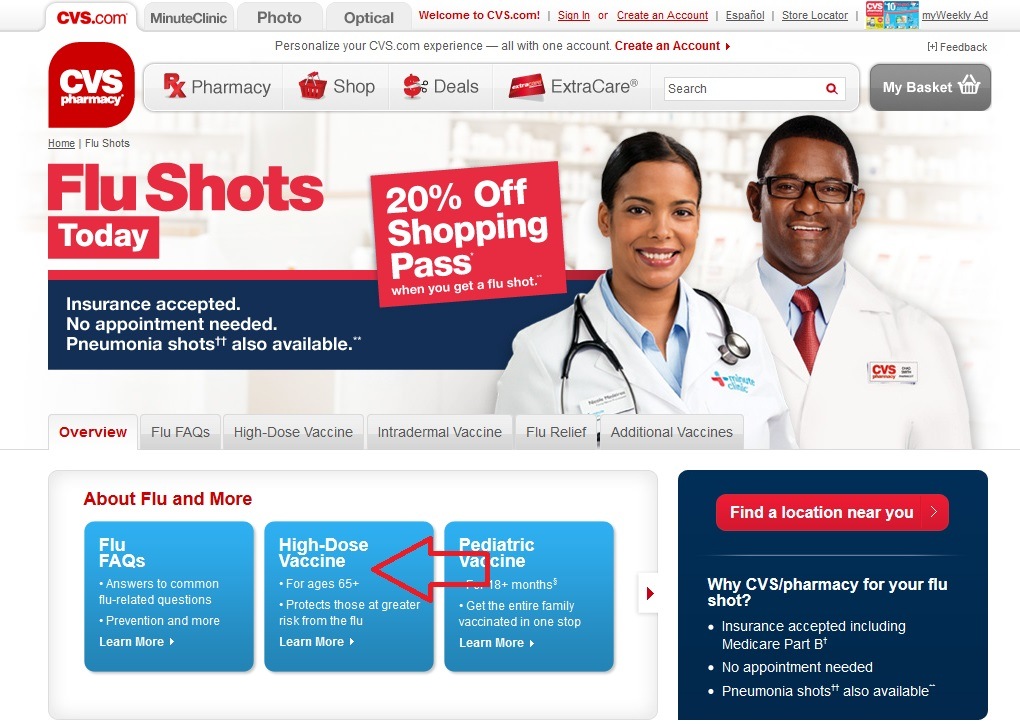 [1]
Health Impact News Editor Comments
Last year we reported how routine flu shots were given out in the big chain drug stores like Walgreens and CVS, even though the flu shots have package inserts which lists severe side effects, and encourages people to discuss certain health conditions with a physician prior to receiving a flu vaccine. The package insert for this year's High-Dose vaccine for seniors, for example, reveals that 23 seniors died during the drug trials (See: 23 Seniors Died After Receiving This Year's Flu Shot Sold by Pharmacies [2]).
We also previously reported that the flu vaccine is the most dangerous vaccine in the United States, based on actual payments made by the government to vaccine injuries and deaths. Flu vaccine damages that are awarded to the victims total more than all other vaccines combined. See: Flu Vaccine is the most Dangerous Vaccine in the U. S. based on Settled Cases for Injuries [3]
Nevertheless, since 2009 pharmacists, not physicians or nurses, can now administer to the flu vaccine to anyone walking into a national pharmacy chain store like Walgreens or CVS. This has resulted in a cash boom for these large corporations.
Although the story below is a year old, the same increase in sales was also seen this year. See Walgreens' 2013 sales report here [4], which shows flu shots went up in 2013 from 6.9 million in 2012 to 7.5 million this flu season.
How Flu Shots Became Big Sales Booster For Walgreen, CVS
by Bruce Japsen [5]
Forbes [5]
Excerpts:
Less than four years after Walgreens (WAG) and rival drugstores like CVS/Caremark Corp.  (CVS) began a lobbying blitz with state regulators to allow pharmacists to administer seasonal influenza shots, pharmacies are beginning to see benefits of the strategy in their bottom lines.
Earlier this week, Walgreens reported January sales rose more than 6 percent to $6.15 billion [6] thanks in part to a 25 percent increase to 6.9 million the number of flu shots stores have administered since January of 2012. Meanwhile, CVS' fourth-quarter 2012 earnings released [7]earlier this week also benefited from increased flu vaccinations during the epidemic.
Much of the growth can be attributed to the ability of pharmacists to administer flu shots. That was generally not possible until fall of 2009 when several states issued special waivers to allow pharmacists – rather than just doctors and other health professionals – to administer seasonal and H1N1 vaccines amid fears of a pandemic.
Read the Full Story Here [5].
See Also:
Flu and Flu Vaccines:
What's Coming Through That Needle – DVD
[9]
More Info [9]
FREE Shipping Available!