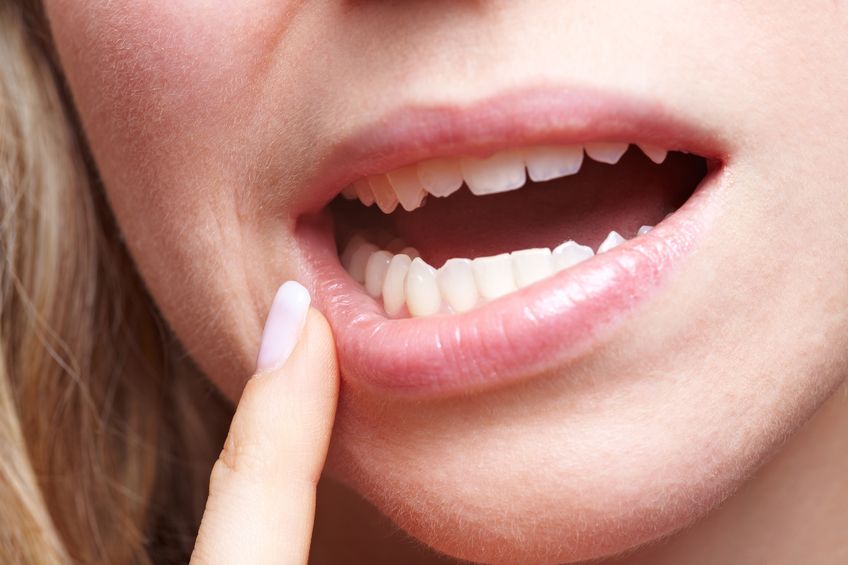 [1]
by Sayer Ji [1]
GreenMedInfo.com [1]
Since ancient times, turmeric has been used for remedying oral ailments, among other therapeutic applications too numerous to count.[1] [2] Consider that plants like turmeric were first eaten for thousands of years before our species ever devised the modern day oddity of encapsulated or tableted extracts that could be swallowed without significant oral contact.  It is only logical, therefore, that after long stretches of biological time, taking the root orally as either food, spice or medicine, it would agree with and have benefit for that part of our anatomy and its unique physiology.
Indeed, recent research shows that turmeric extract and turmeric oil may even reverse precancerous changes in oral submucous fibrosis in humans.[2] [3] [3] [4]  In addition, there are at least a dozen studies showing turmeric extract can kill oral cancer cells,[4] [5] including a recent study showing that turmeric extract-loaded nanoparticles kill chemotherapy-resistant oral cancer cells.[5] [6] But turmeric's positive role to play in oral health encompasses more than relatively rare health issues like oral cancer, as it also has tangible value to the vast majority of folks who use common mouthwash in an attempt to keep their mouth clean of plaque.
Turmeric contains approximately 3-4% curcumin by dry weight. This yellow pigmented polyphenol has been studied extensively in human clinical research as a natural alternative to the common mouthwash ingredient known as chlorhexidine for the treatment of gingivitis, "inflammation of the gum tissue."
Gingivitis is classified as a non-destructive periodontal disease,[6] [7] and involves bacterial plaque-induced inflammation, but if left untreated, it can progress to a form of periodontal disease [8] that can be highly destructive. Some of the most common symptoms associated with gingivitis are bad breath (halitosis [9]), and bleeding, bright, tender or swollen gums.
Chlorexidine [10], while considered the gold standard in dentistry for the prevention of dental plaque,[7] [11]was flagged in 2012 in a patient safety alert issued by the UK's Medicines and Healthcare Products Regulatory Agency (MHRA), due to its potential to induce anaphylactic reactions.[8] [12] While chlorexidine-induced analaphylaxis is an exceedingly rare reaction, low level exposure has been confirmed in numerous scientific studies to cause a variety of complications.[9] [13] [10] [14] [11] [15] Clearly, safer alternatives are needed and especially if they can be shown to be more effective.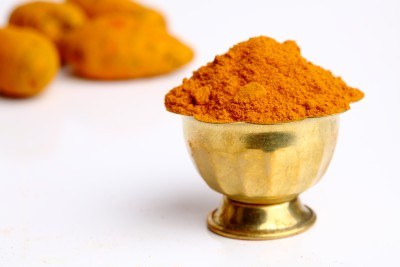 [1]
Turmeric Mouthwash Shown Superior to Chlorexidine
In 2012, a study published in the Journal of Indian Society of Periodontology  [16]compared the efficacy of a .1% curcumin extract mouthwash + .01% eugenol (Group A) to a more strongly concentrated .2% chlorhexidine gluconate mouthwash (Group B), in subjects with mild to moderate gingivitis. Both Group A and Group B consisted of 30 subjects who were advised to use 10 ml of mouthwash with equal dilution of water for 1 min twice a day 30 min after brushing.  They were then tracked for plaque and gingival changes at day 0, day 14h and day 21. Both their direct experience (subjective) and objective criteria were assessed at days 14 and 21.
The results were as follows:
On comparison between chlorhexidine and turmeric mouthwash, percentage reduction of the Plaque Index between 0 and 21 st day were 64.207 and 69.072, respectively (P=0.112), percentage reduction of Gingival Index between 0 and 21st day were 61.150 and 62.545 respectively (P=0.595) and percentage reduction of BAPNA [The N-benzoyl-l-arginine-p- nitroanilide assay; a measurement of pathogenic bacterial activity] values between 0 and 21st day were 42.256 and 48.901 respectively (P=0.142). [emphasis added]
In all three objective parameters tested, turmeric extract was at least as effective as chlorhexidine mouthwash at improving the patient's oral health. However, technically, the curcumin formulation beat out the chemical mouthwash in all 3 measurements, and at only one-half the concentration.
Also, subjective evaluations showed that the turmeric mouthwash was better received by the subjects.
In the characteristically conservative style of academia, the author's concluded:
"Chlorhexidine gluconate as well as turmeric mouthwash can be effectively used as an adjunct to mechanical plaque control in prevention of plaque and gingivitis. Both the mouthwashes have comparable anti-plaque, anti-inflammatory and anti-microbial properties."
Additional human clinical research has confirmed curcumin's effectiveness as a chlorexidine alternative in reducing plaque,[12] [17] as well as reducing plaque-associated gum inflammation.[13] [18]
One of the major differences with a turmeric (curcumin)-based mouthwash is that if one happened to swallow some, it would not result in the type of adverse effects associated with a biocidal/antiseptic chemical such as chlorhexidine. In fact, given the broad range of documented health benefits of turmeric [19], it would actually provide some side benefit, were this to happen.
Ultimately, the choice is yours. But remember, always exert caution when embarking on any new dietary and/or supplement change, and do so under the guidance of a trained professional such as a medical herbalist or integrative physician. And remember, the quality of the herb will depend on whether it was organically produced (non-irradiated [20]), well-handled and preserved in order to eliminate mycotoxins [21] and related microbial contaminants.
Read the full article here: http://www.greenmedinfo.com/blog/turmeric-superior-chemical-mouthwash-improving-oral-health-0 [1]
References
It's All in Your Head
The Link Between Mercury Amalgams and Illness
[45]
The book by America's most controversial dentist, and the book the dental industry does not want you to read. Taken to court four times to prevent this book from being sold, Dr. Huggins has won each time.
Free Shipping Available! 
[46]