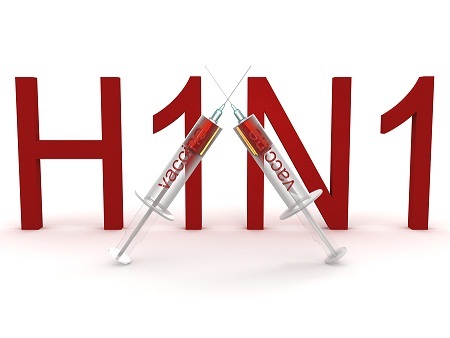 Health Impact News Editor Comments:
In 2011 and 2012 several European countries were investigating the claim that people were suffering from narcolepsy resulting from the swine flu vaccine manufactured by GlaxoSmithKline. Finland, among others, began paying out damages for swine flu vaccines given in 2009 and 2010.
Narcolepsy is a serious, disabling illness. The disease is principally characterized by a permanent and overwhelming feeling of sleepiness and fatigue. Other symptoms involve abnormalities of dreaming sleep, such as dream-like hallucinations and finding oneself physically weak or paralyzed for a few seconds (Stanford School of Medicine [1]).
Here at the end of 2013, Sweden is also admitting that the flu vaccine caused narcolepsy, and is offering an apology to the victims. The reason they are offering an apology is because the time limit to file a case for compensation has passed. So admitting something happened back in 2011 when it is no longer possible to file a claim is leaving a lot of people with no recourse – only an apology.
Sweden prepared to offer swine flu jab apology
by The Local [2]
Excerpts:
Sweden's Minister of Social Affairs Göran Hägglund has said he is prepared to make a public apology to the people, most young adults and children, who suffered from narcolepsy following vaccination against swine flu.
After it was established that the swine flu vaccination caused narcolepsy the state promised to be generous. But it is neither the state nor local health authorities who determine which sufferers are entitled to help, this responsibility falls on the private insurance firm Läkemedelsförsäkringen.
In order to receive compensation from the insurance company, the patient must have been aware of the symptoms within eight months from the time of vaccination.
Some 28 people, including 19 children, have thus been denied compensation because they did not notice the symptoms in time, according to the SvD report.
However, according to several experts to whom both TT and SvD have spoken, such a limit can not be placed on the condition. Symptoms are initially diffuse and were previously relatively unknown. Many sufferers seek other explanations for their fatigue and it may have taken some time before getting a diagnosis.
Despite the difficulties for some sufferers, Hägglund told the newspaper that there are no plans to help the group that has not received any compensation.
"The state made us get the shot. We are already affected. We don't need to be punished more, we need support and help instead. I have friends with nacolepsy who no longer go out because they don't want to risk being kicked out," she told the paper.
A Swedish study  [3] confirmed in March that the swine flu vaccine Pandemrix had a direct link to narcolepsy, with those taking the shot under the age of 21 at three times the risk of developing the condition.
Read the Full Story Here: http://www.thelocal.se/20131124/swedish-government-prepared-for-swine-flu-jab-apology [4]
Saying NO To Vaccines
By Dr. Sherri Tenpenny
You have legal options!
[5]
 More Info
FREE Shipping Available!